Crash is a six year old ASCA tri color male australian shepherd. He has a dynamite personality, he desires to please, and is exceptionally obedient. He loves people and is often found in bed with a family member, or playing with our three year old niece keeping her out of trouble. Crash is a certified service dog, he has exceeded in his training and behaves great in public places!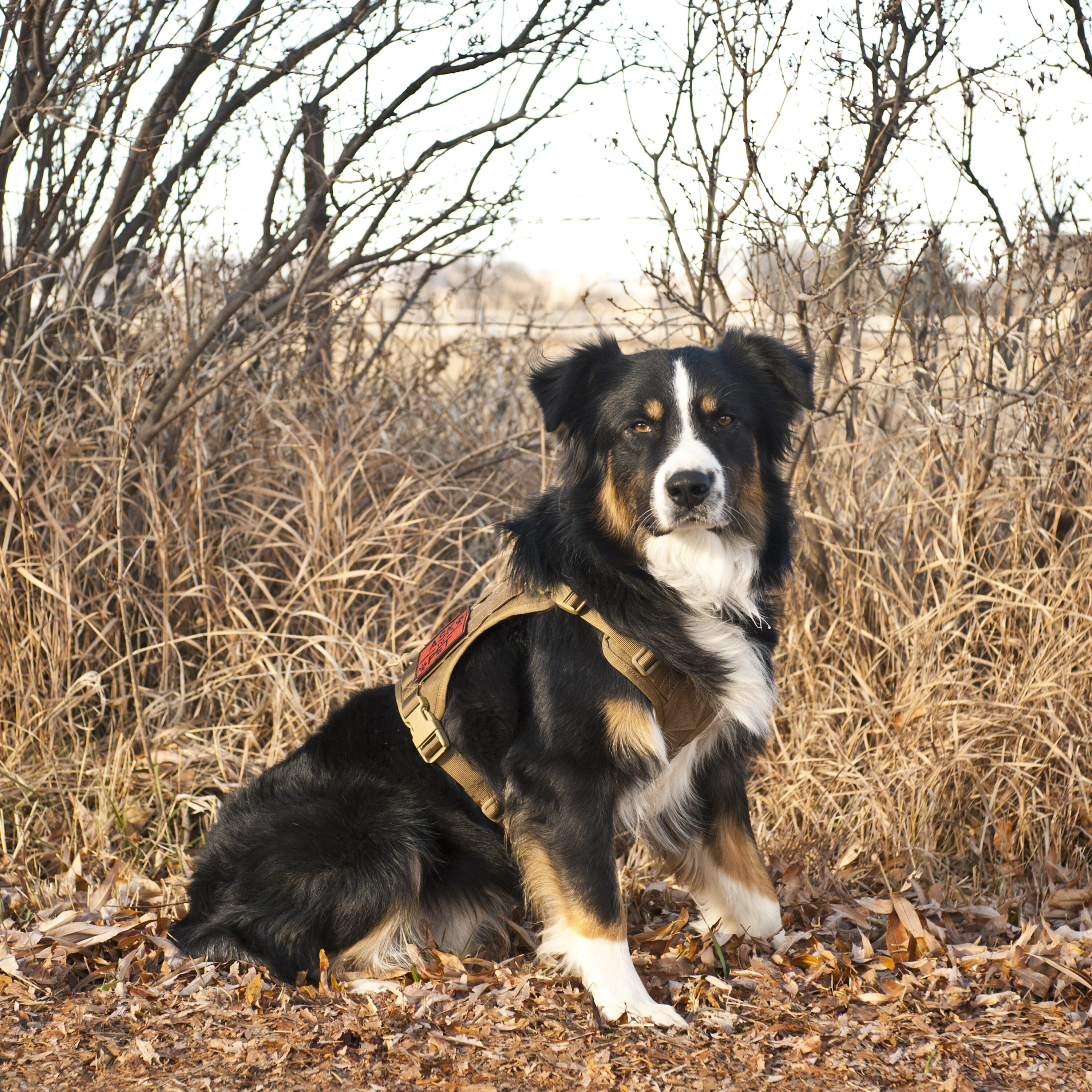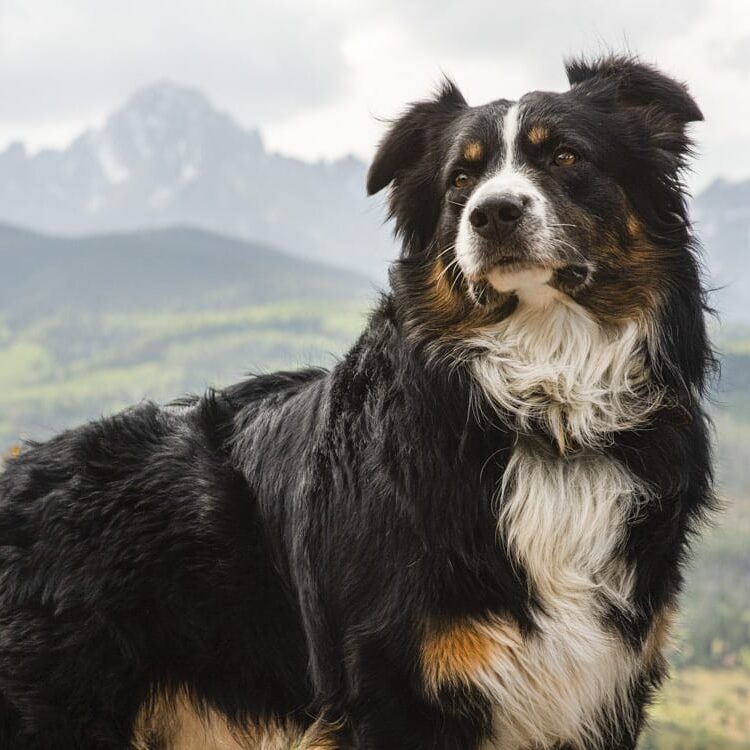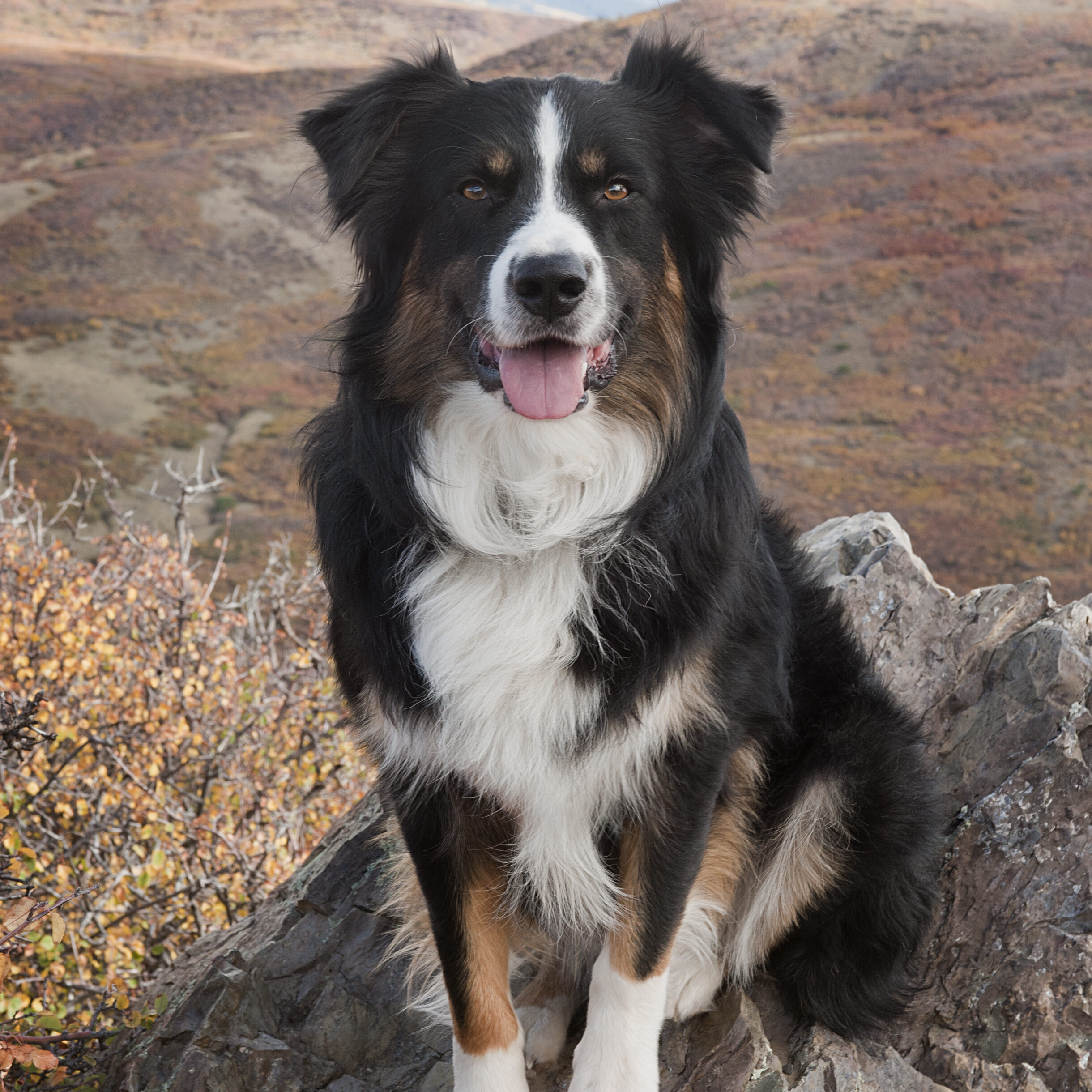 Nikon is a two year old brindled male mini poodle. His coloring consists of brown with black ears with a white chin and chest. His disposition is very sweet and loving.  He loves to be snuggled up by your feet while you sleep and is the best at giving high fives! He is extremely light on his feet and is a very fast learner.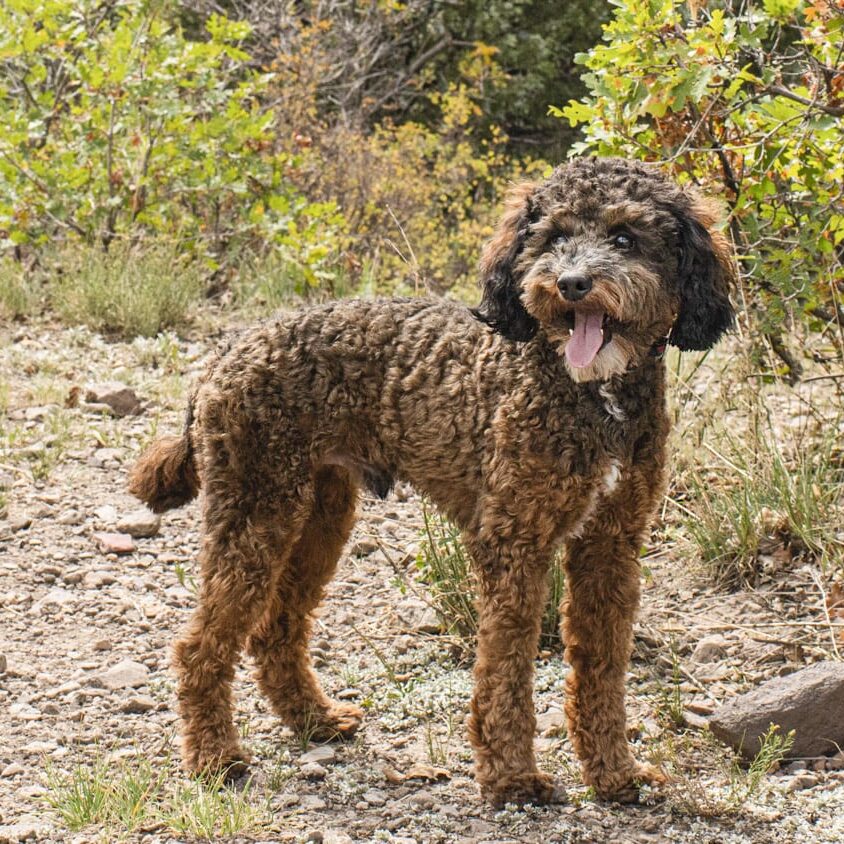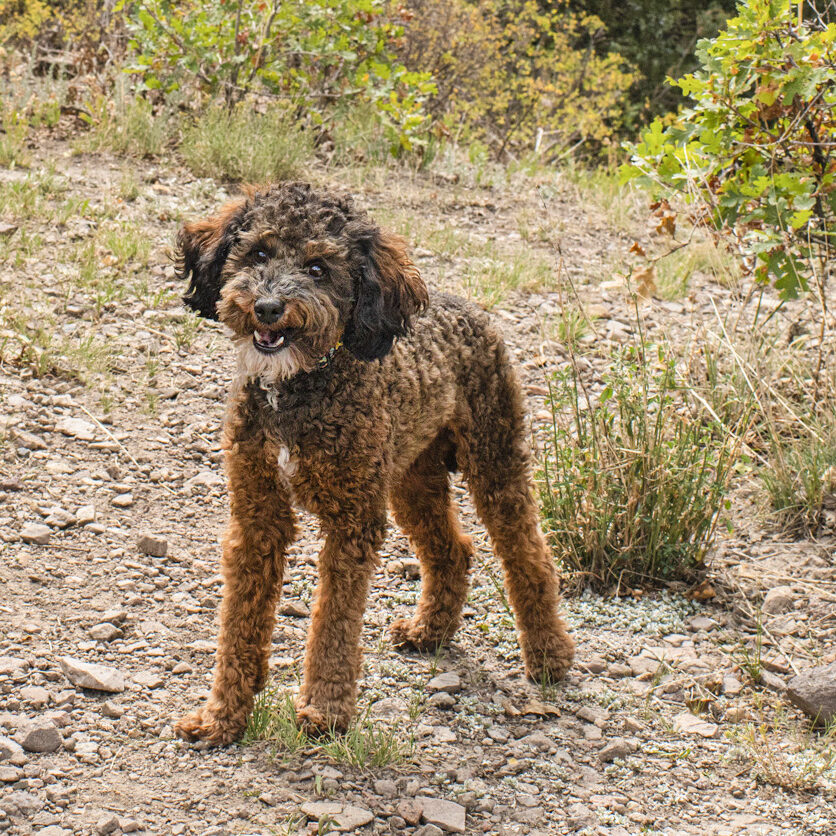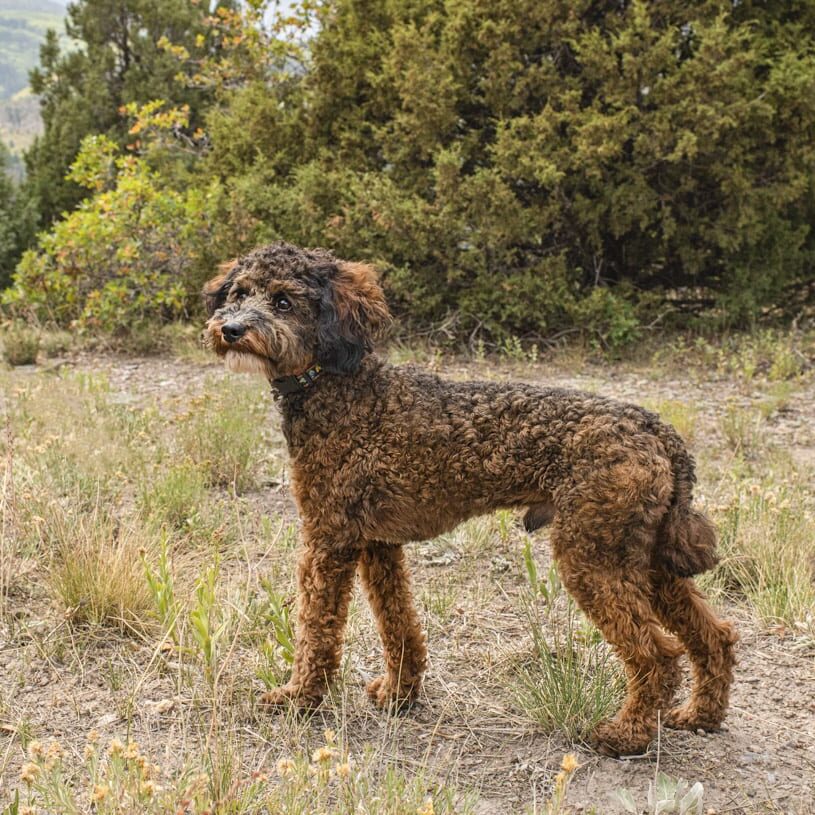 Creed is a three year old red merle ASCA australian shepherd male. He has beautiful copper, brown and white colored fur and two bright blue eyes.
Cupcake or "Cuppy"  His name should tell you all you need to know about him.  He is a 3 year old Moyen sized poodle at 31 lbs.  White with apricot spots.  He is super sweet, very patient, loving and right at home with his family.  Despite his size his personality is huge.  He loves to play and is very obedient.  We are lucky to have found Cuppy!
Penny is a chocolate AKC standard parti poodle. She is a very loyal companion and wants to be with you as often as she can. She is very energetic, athletic, is exceptionally well behaved and moves beautifully. She is often found at the foot of a family members bed, and is a magnificent mother to her curly little babies.
Anna is a black and white (Tuxedo) AKC standard parti poodle female. She has an athletic build, moves beautifully like her sister Penny and is very friendly. She loves to take walks, and is a great mom to her pups. Anna's puppies tend to be bigger compared to our other litters and on occasion she has brindle colored babies.
Oakley is a blue merle ASCA australian shepherd female. She is exceptionally athletic, is extremely fast on her feet and very friendly. Her fur is extremely soft and she has the most unique blue and brown star eye. She can be found cuddling for hours and loves ear scratches. She loves her babies and they tend to be just as spunky and soft as her.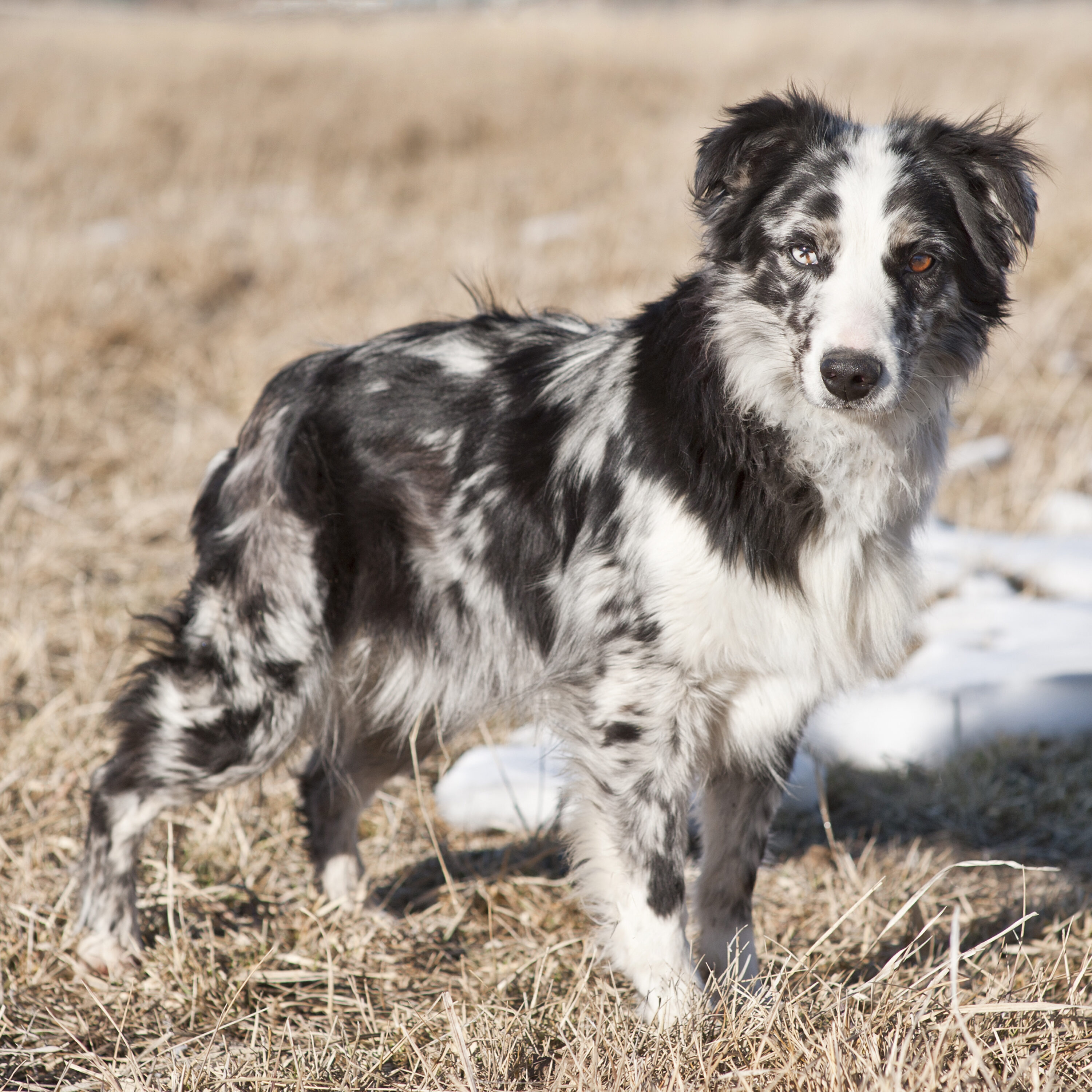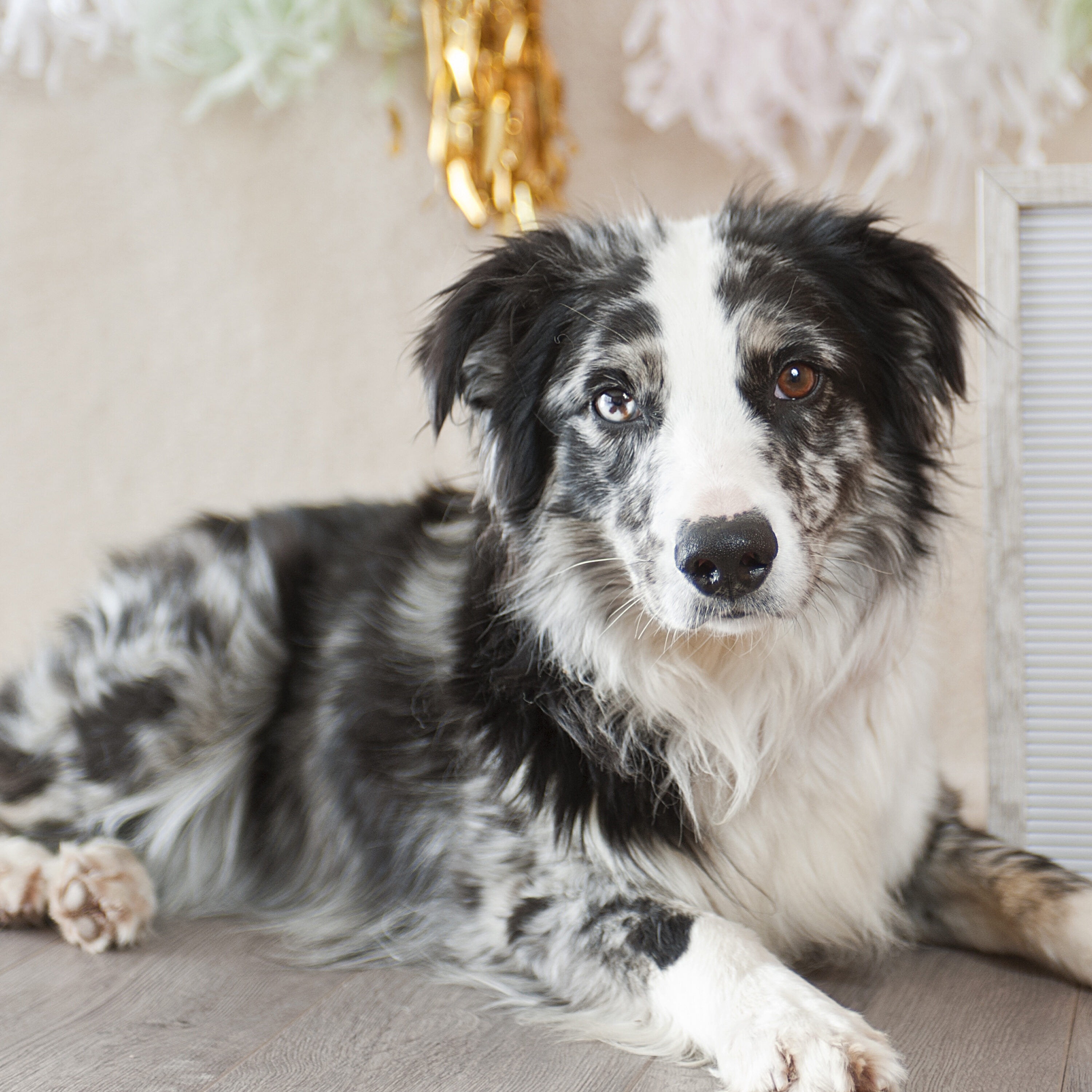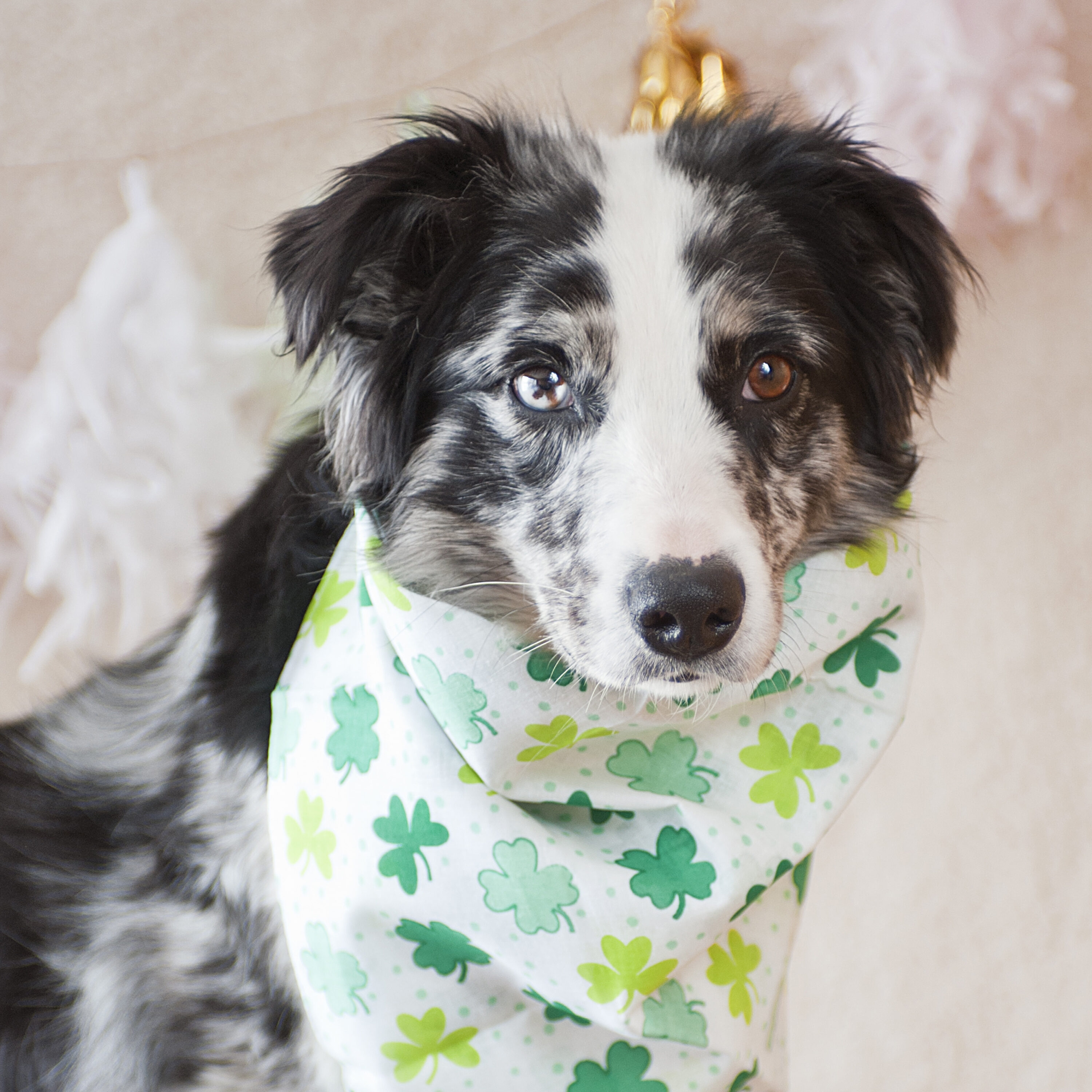 Kitty is a four year old blue merle ASCA australian shepherd female. She is the daughter of our sire Crash and Dam Oakley. She is spunky, loving and VERY smart. Out of our three merles Kitty has the most brown in her fur, and has striking blue and brown eyes.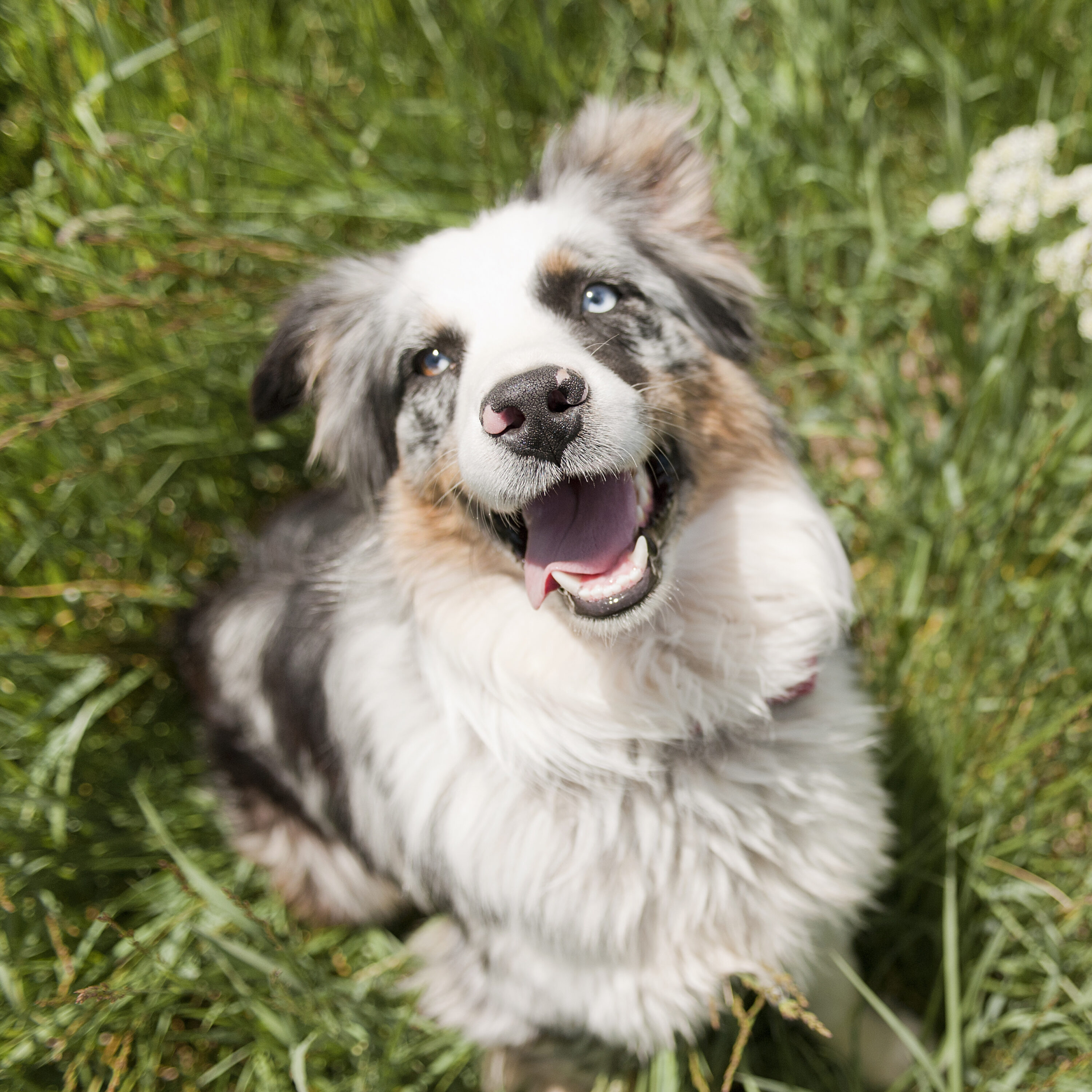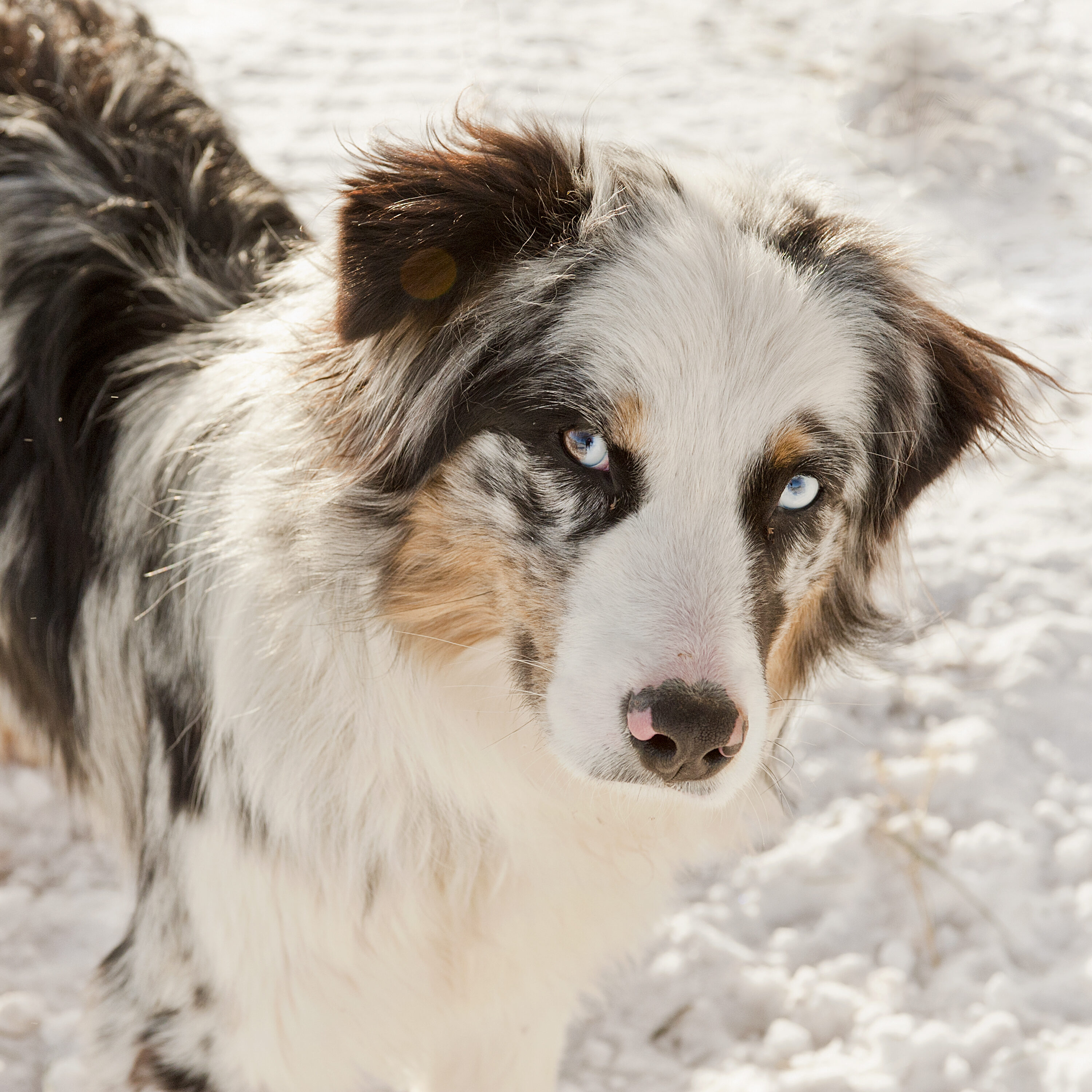 Moana is a tri color aussiedoodle female. She is the daughter of our sire Crash and dam Anna. She is kind, loving, gentle and smart. Moana can always be found snuggled up next to anyone willing for cuddles! She has lots of curls, the slightest brown eyebrows, grey legs and a white chest. She has loved playing with all of our puppies and is a great mother to her own!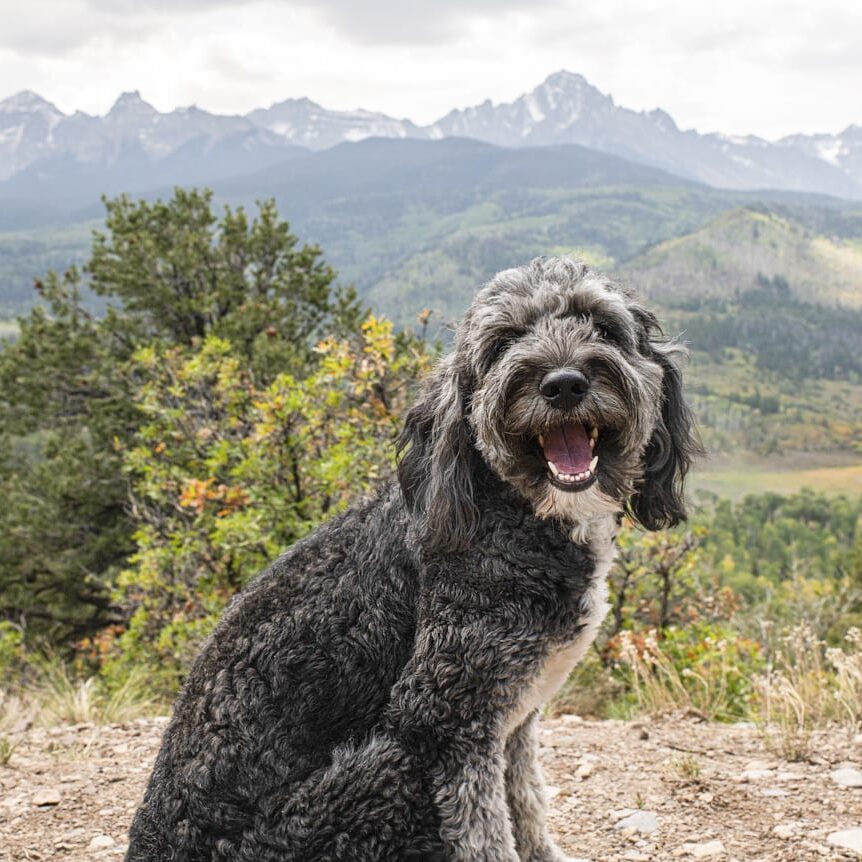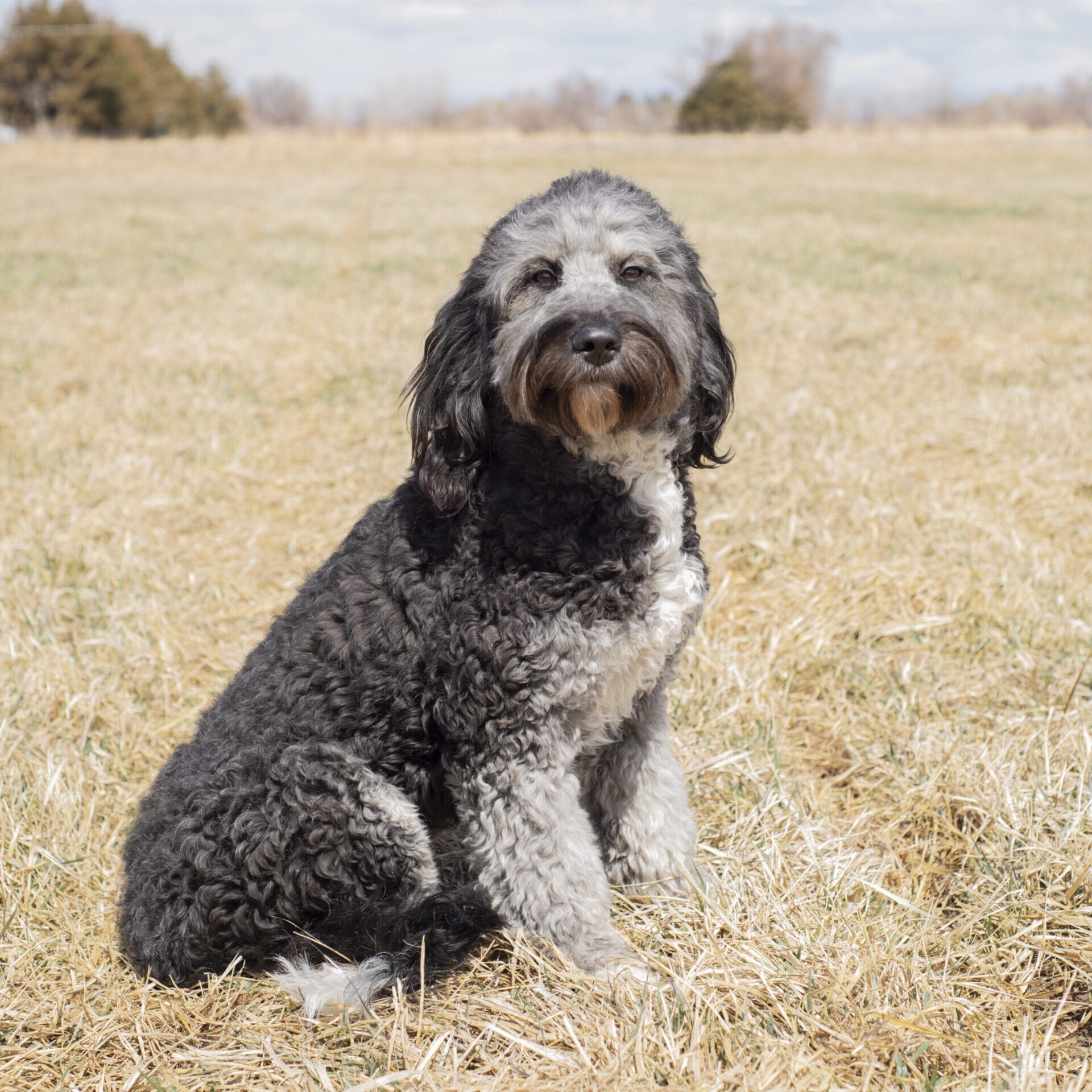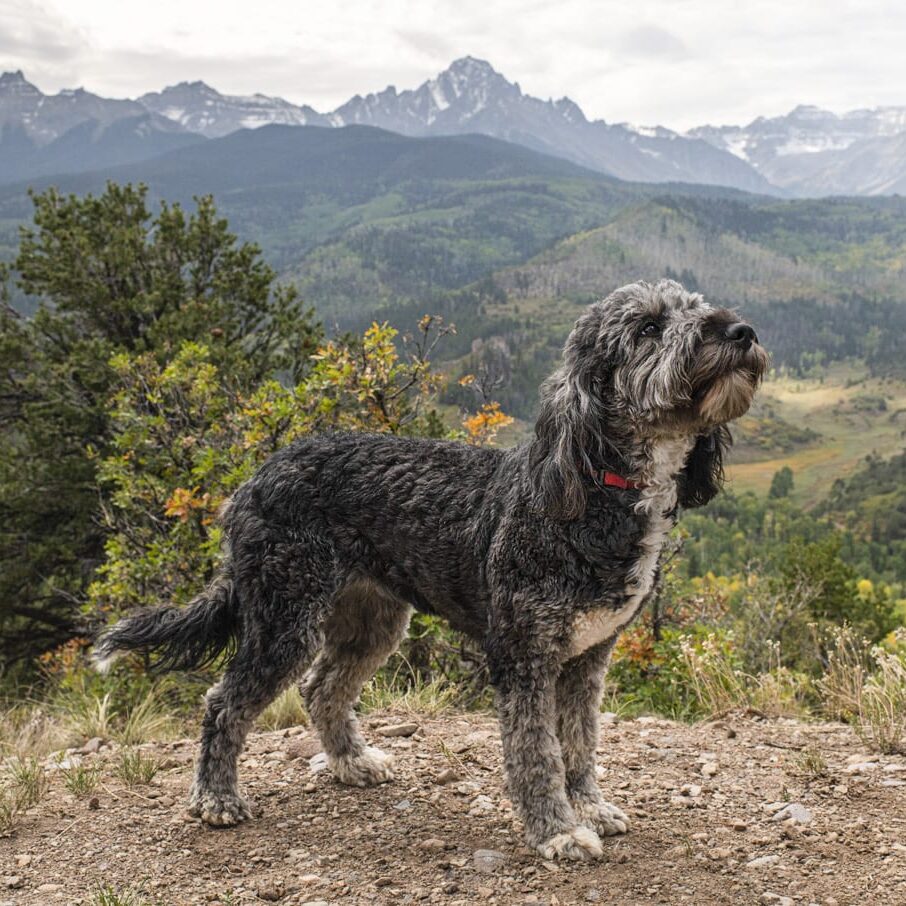 Burn or "Burnie" is a white and apricot AKC standard party poodle and is a future San Juan Kennels mother. She is spunky, smart, and loves playing with all of our other dogs. She is bouncy, loves playing fetch and cuddling on the couch in the mornings.