Crash is a six year old ASCA tri color male australian shepherd. He has a dynamite personality, he desires to please, and is exceptionally obedient. He loves people and is often found in bed with a family member, or playing with our three year old niece keeping her out of trouble. Crash is a certified service dog, he has exceeded in his training and behaves great in public places!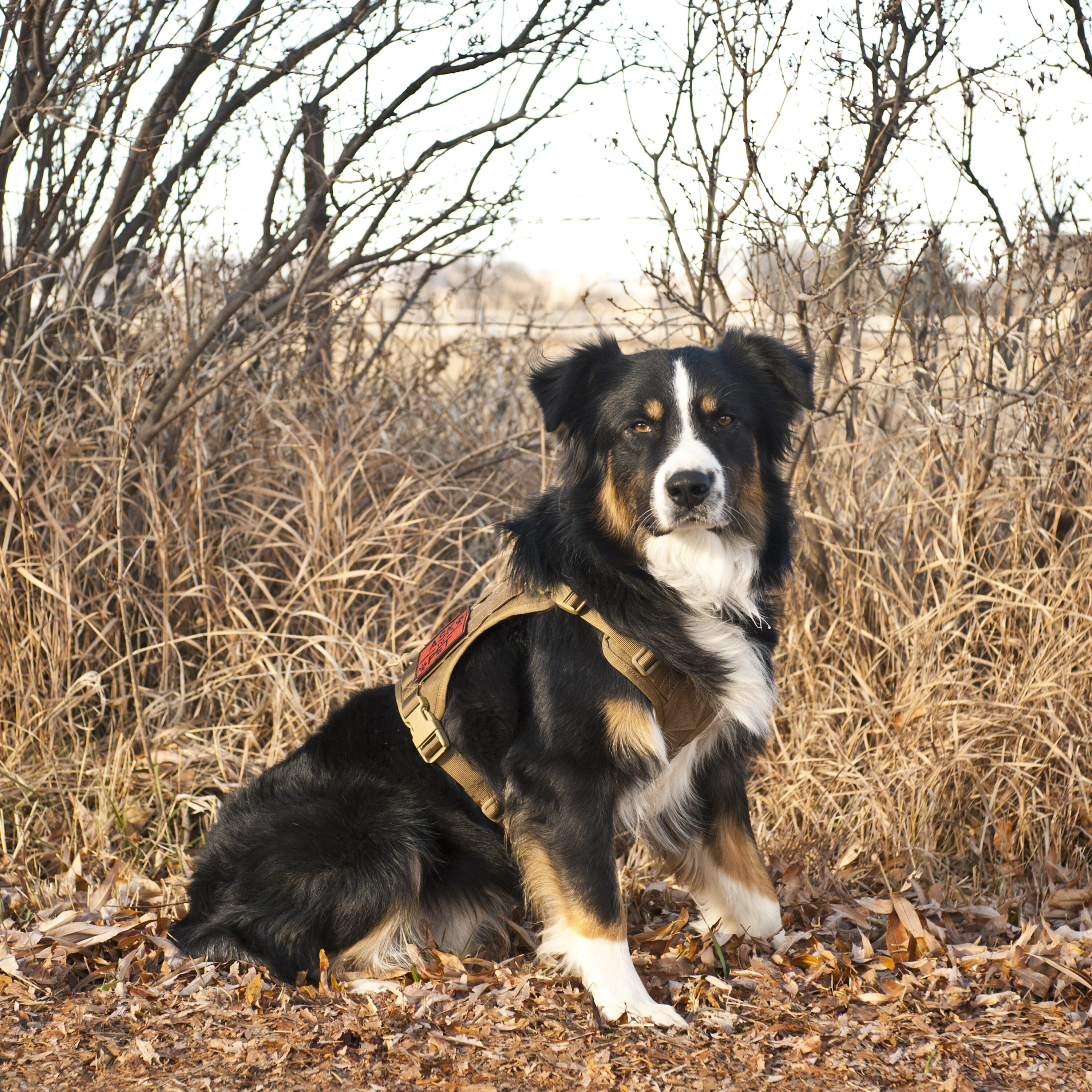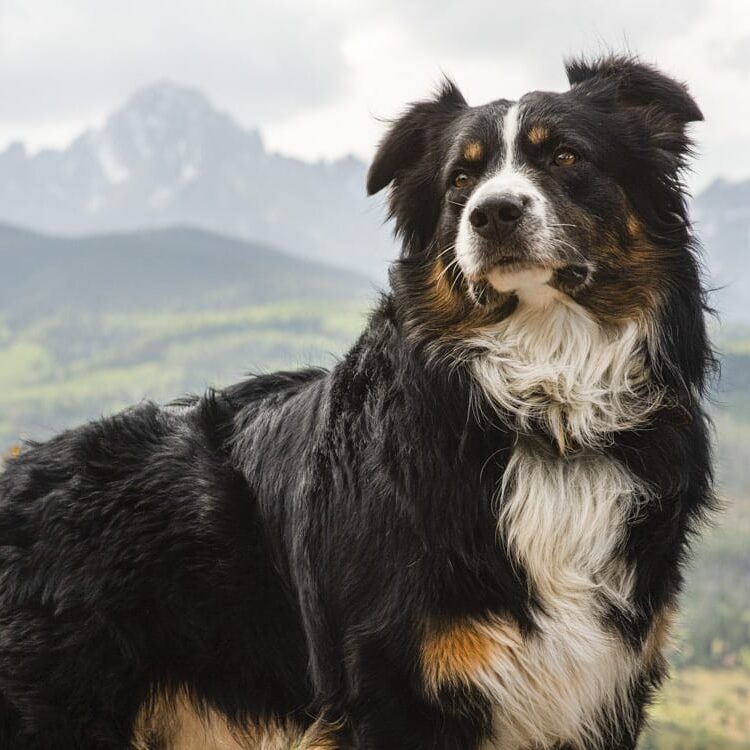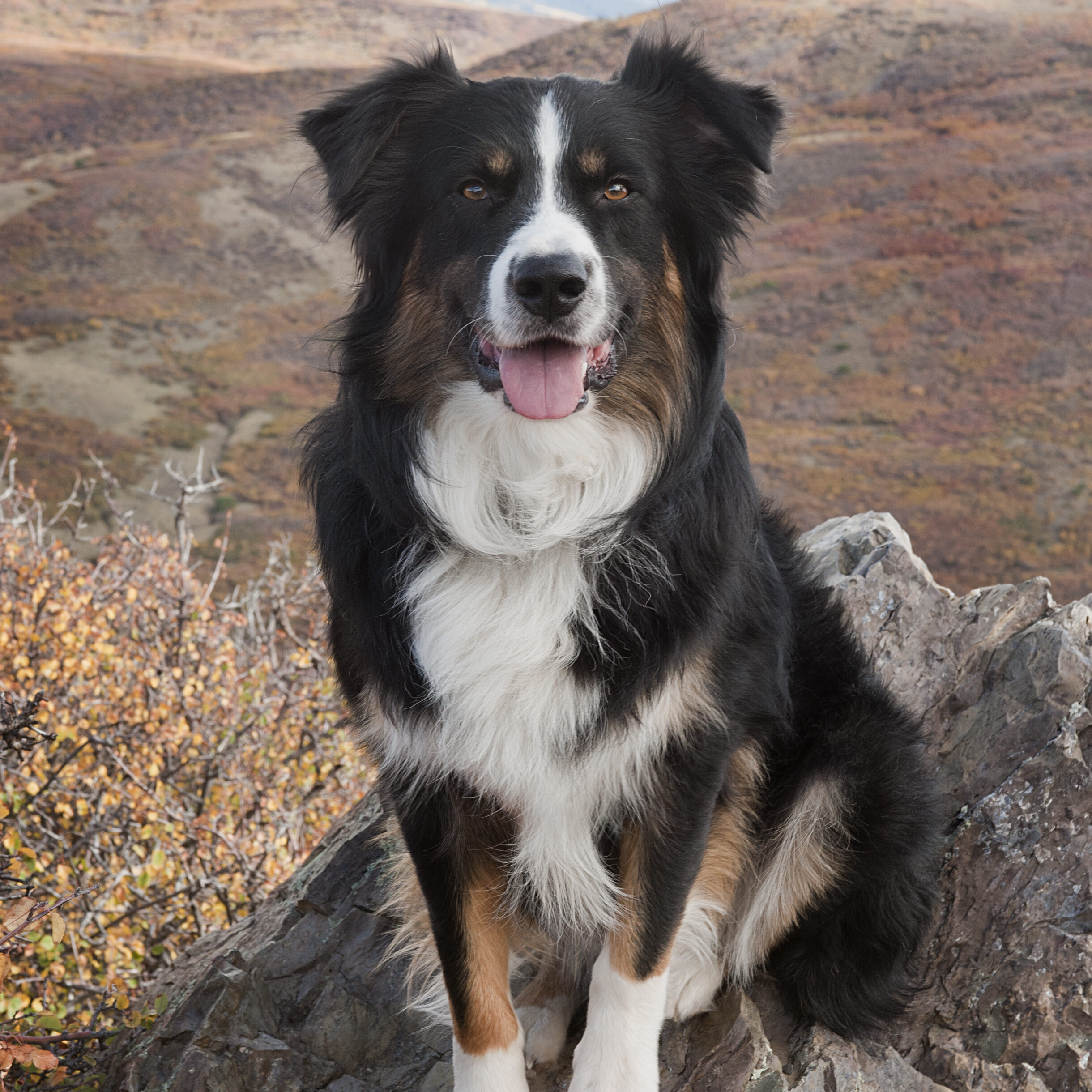 Nikon is a two year old brindled male mini poodle. His coloring consists of brown with black ears with a white chin and chest. His disposition is very sweet and loving.  He loves to be snuggled up by your feet while you sleep and is the best at giving high fives! He is extremely light on his feet and is a very fast learner.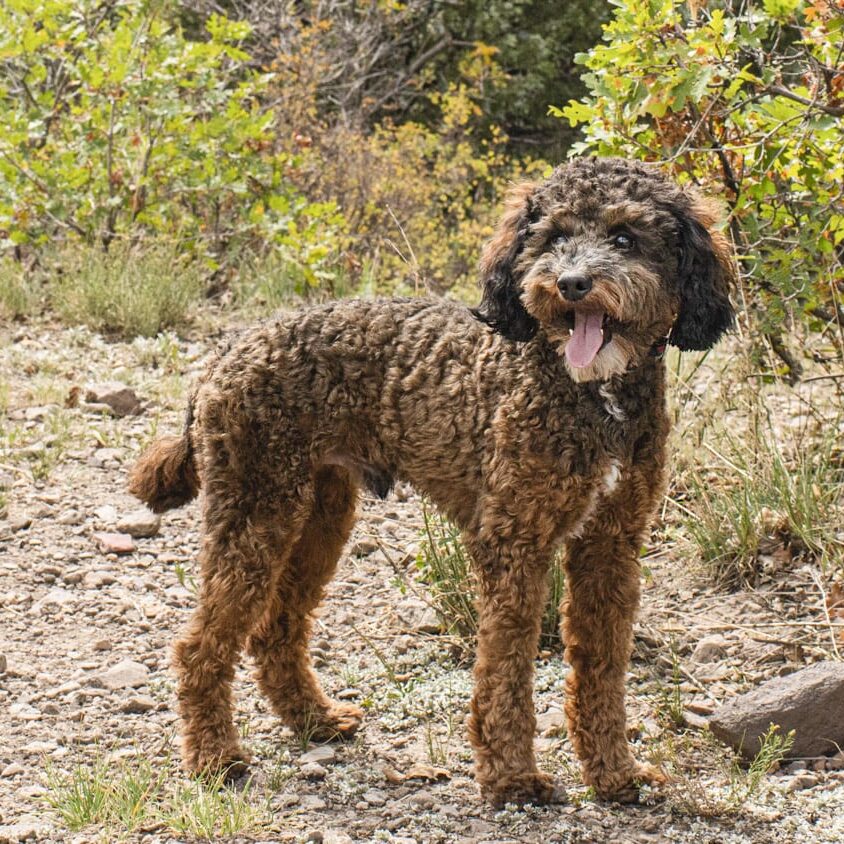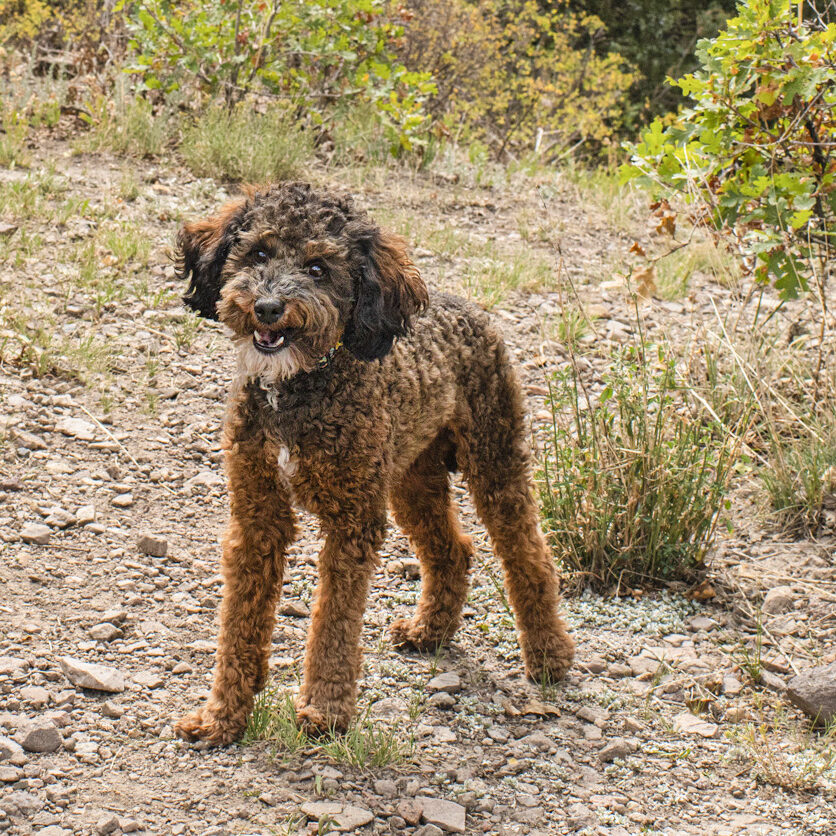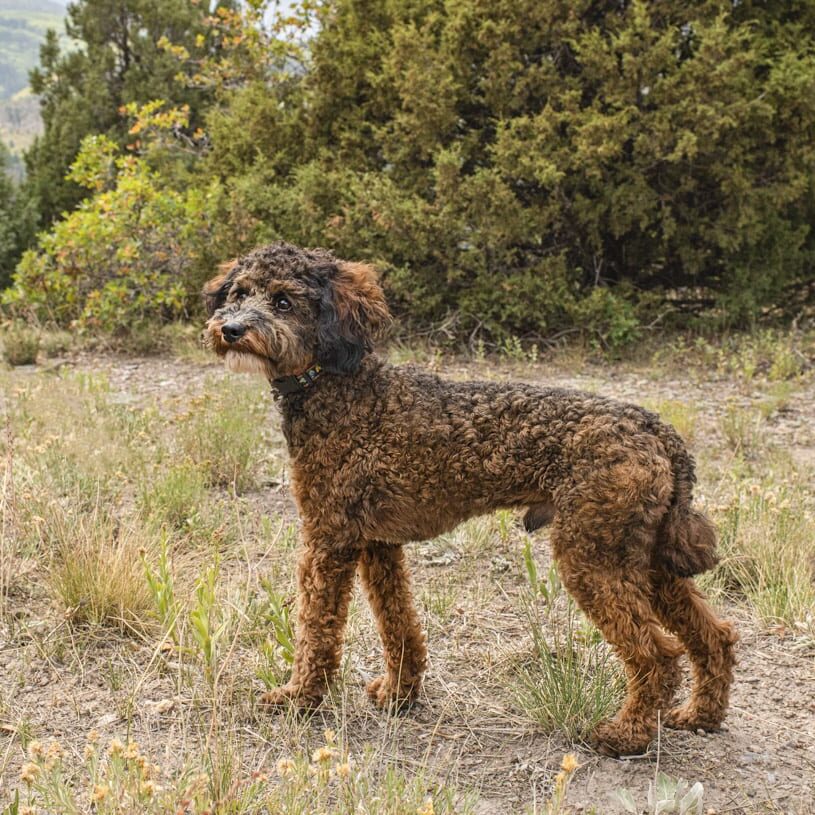 Oxford or Ox as we call him is a two year old male standard poodle.
Cleopatra or "Cleo" We are so excited to add to our Kennel. She comes from Red Dirt k9, we are grateful for allowing us to purchase her. She will be the Queen of our kennel. Cleo is a Standard parti poodle. She is a brown merle. She is gorgeous and moves with finesse and beauty! Her temperament and disposition is just like her, royal.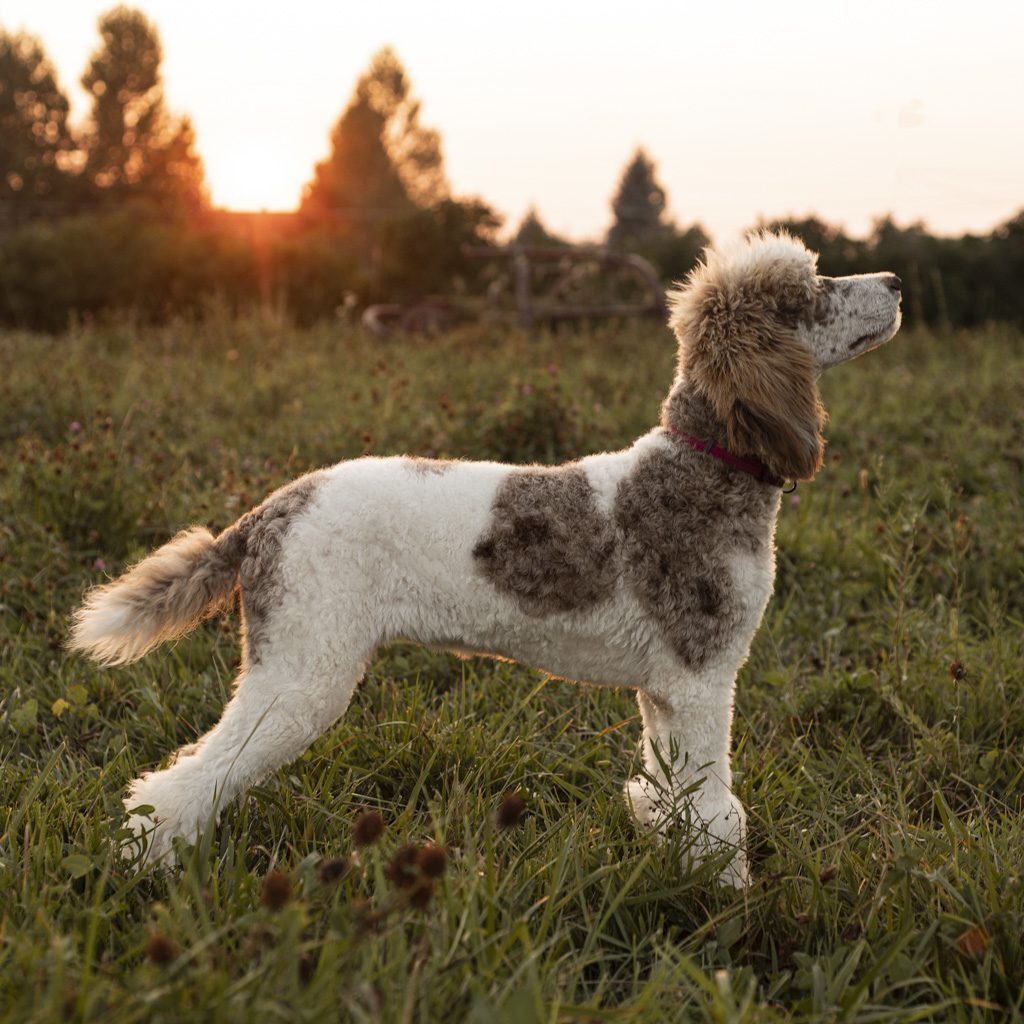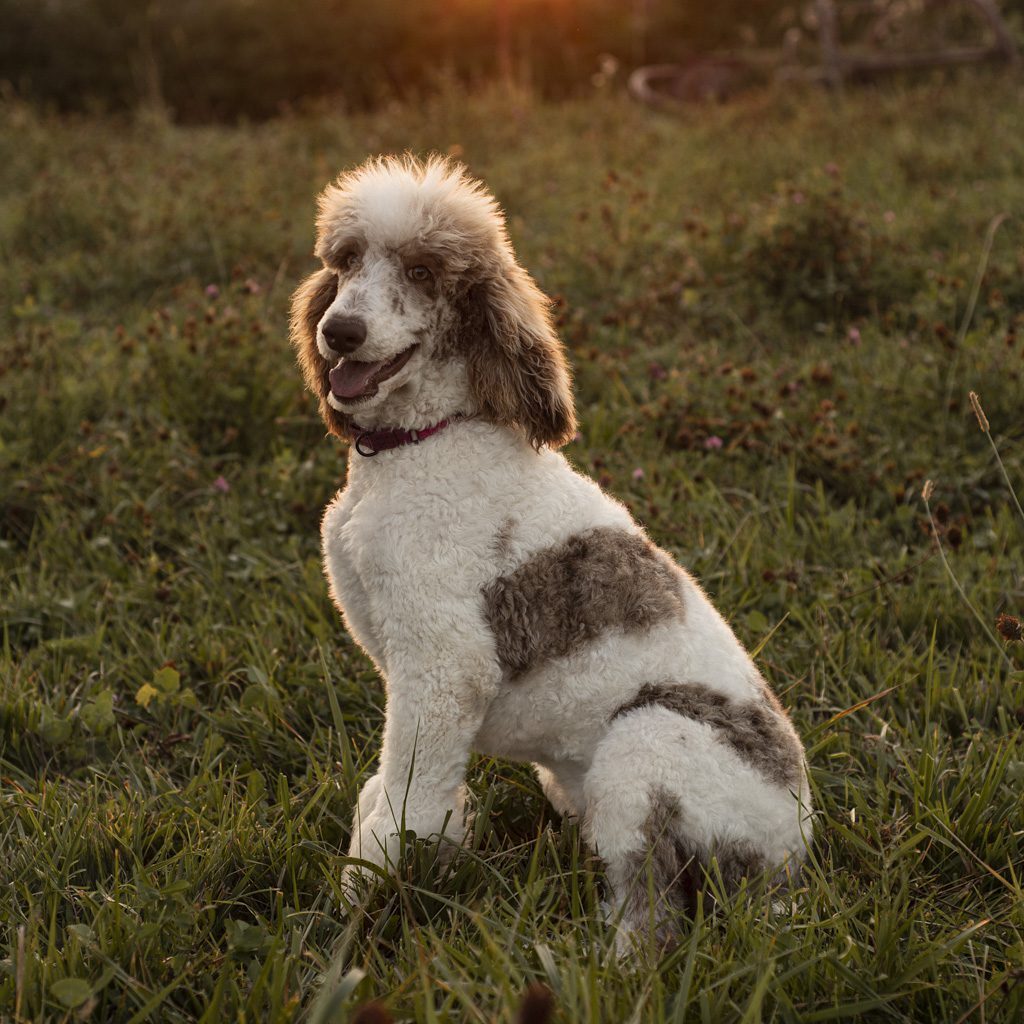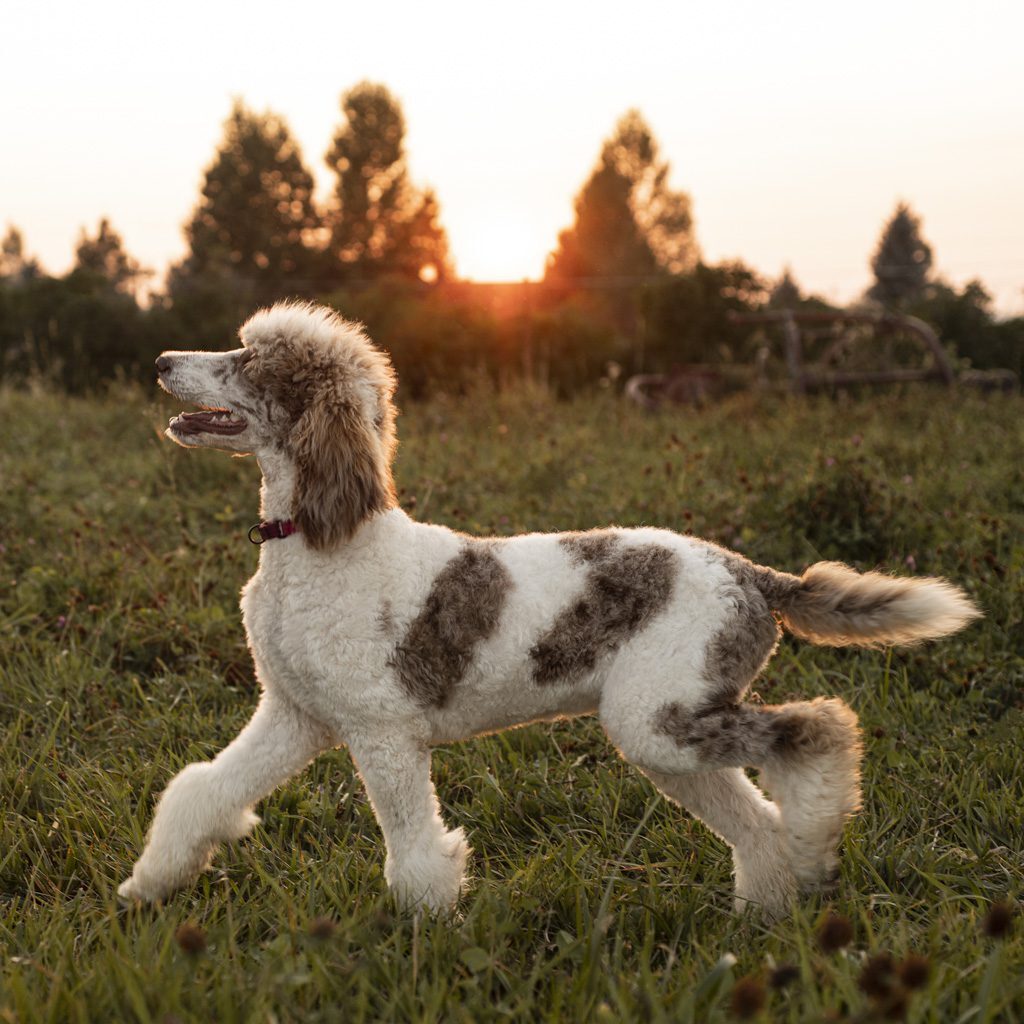 Anna is a black and white (Tuxedo) AKC standard parti poodle female. She has an athletic build, moves beautifully like her sister Penny and is very friendly. She loves to take walks, and is a great mom to her pups. Anna's puppies tend to be bigger compared to our other litters and on occasion she has brindle colored babies.
Burn or "Burnie" is a daughter of Anna. She was bred and born here at the kennel. She has the typical poodle attitude. A little bit goofy and she loves to play. Burn is full of energy and fun and loves to play in the water. She is always happy with a literal smile on her face. She has Wonderful temperament and disposition, very biddable. She is the clown of the kennel.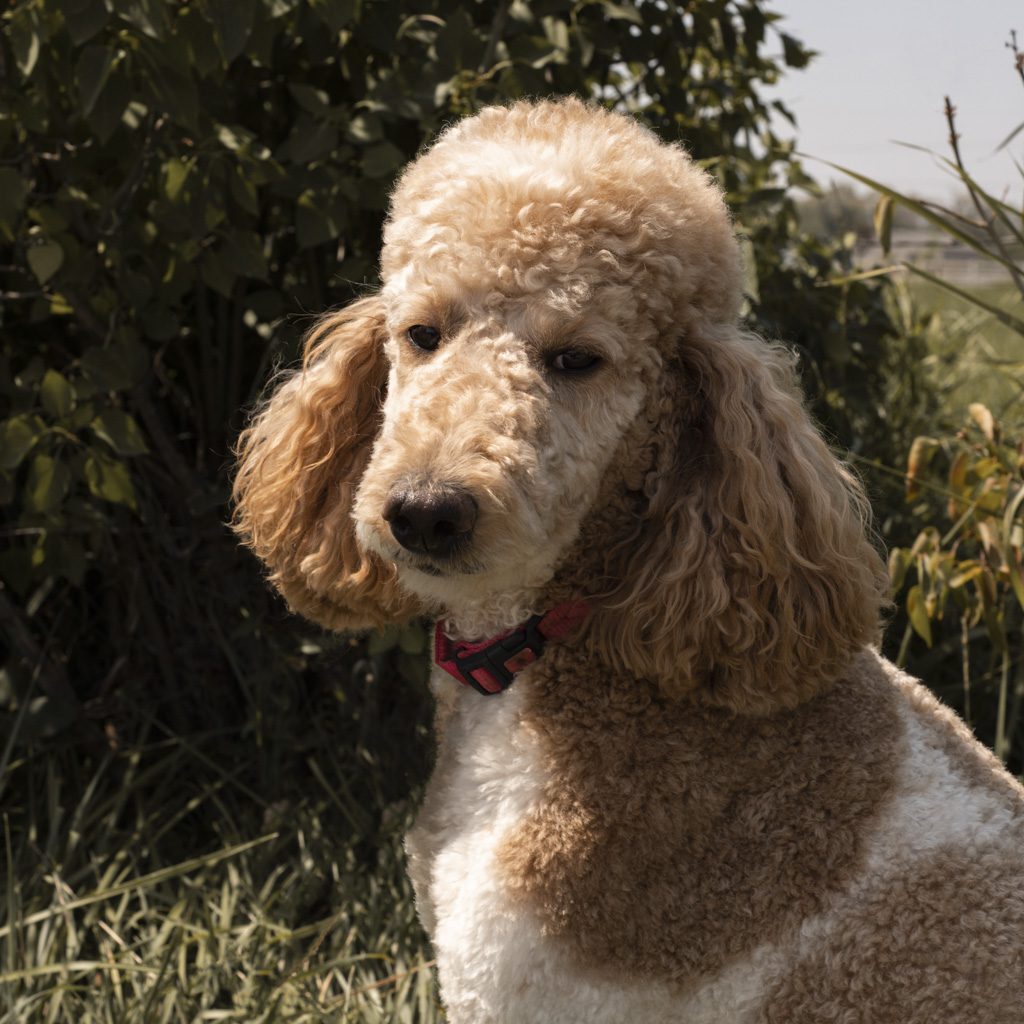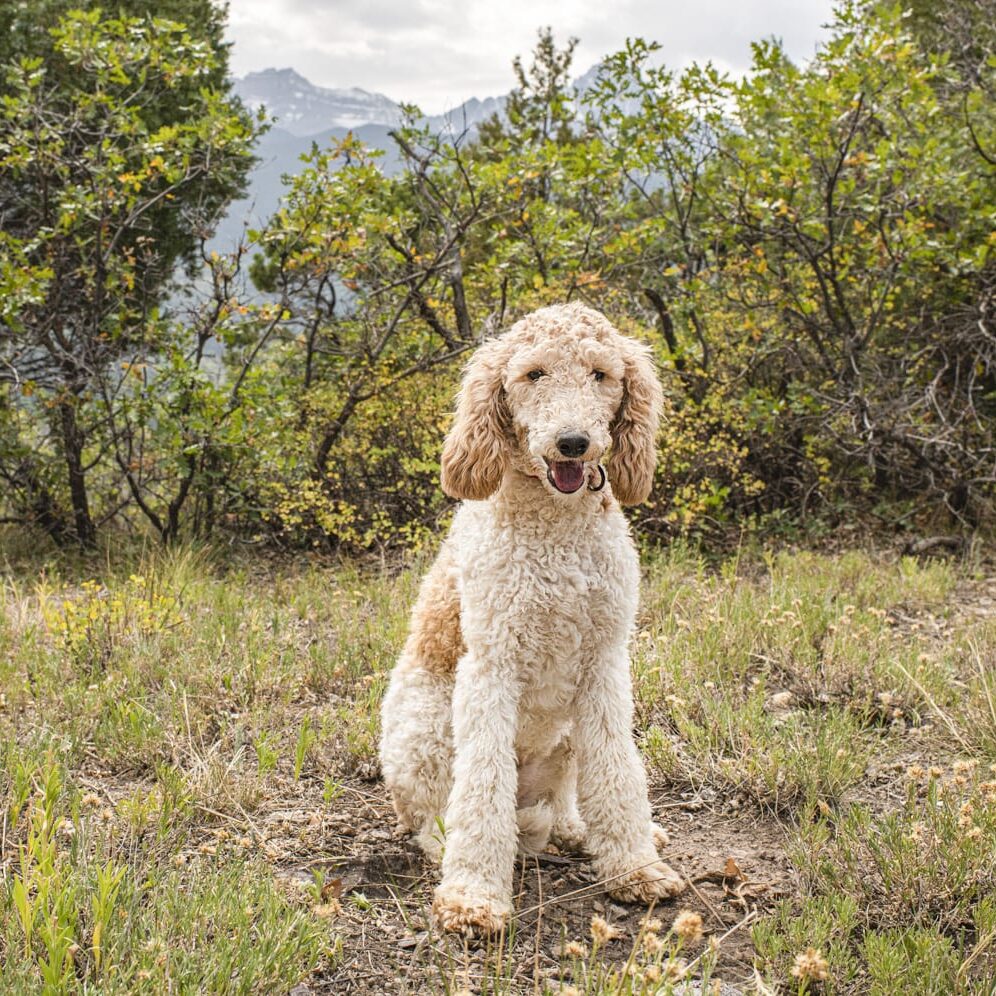 Fizzle is a standard brown phantom parti poodle. She loves to play and play hard. Loves chasing a ball, sticks and playing tug of war. She is very happy and easy going, settles down and just loves being with people. Fiz moves exceptionally well with a great poodle gait. We are excited to watch her grow and develop.
Maddie is a blue merle poodle. She weighs 47 lbs. and is our sweet girl. Maddie has lots of energy, loves people and wants to be with you. A very loving, cuddly and easy-going girl. She is a good mother, giving lots of attention to her sweet puppies. She is right at home just being with you, her favorite activity.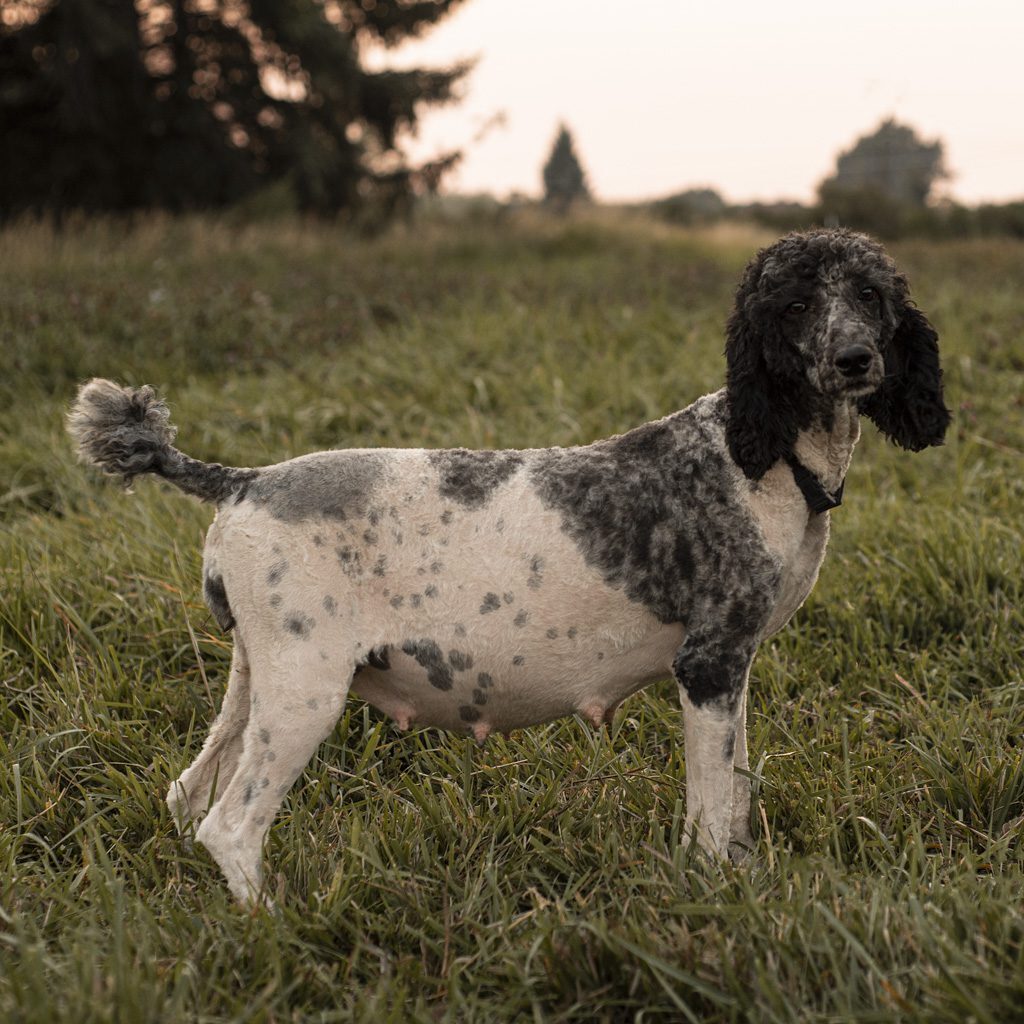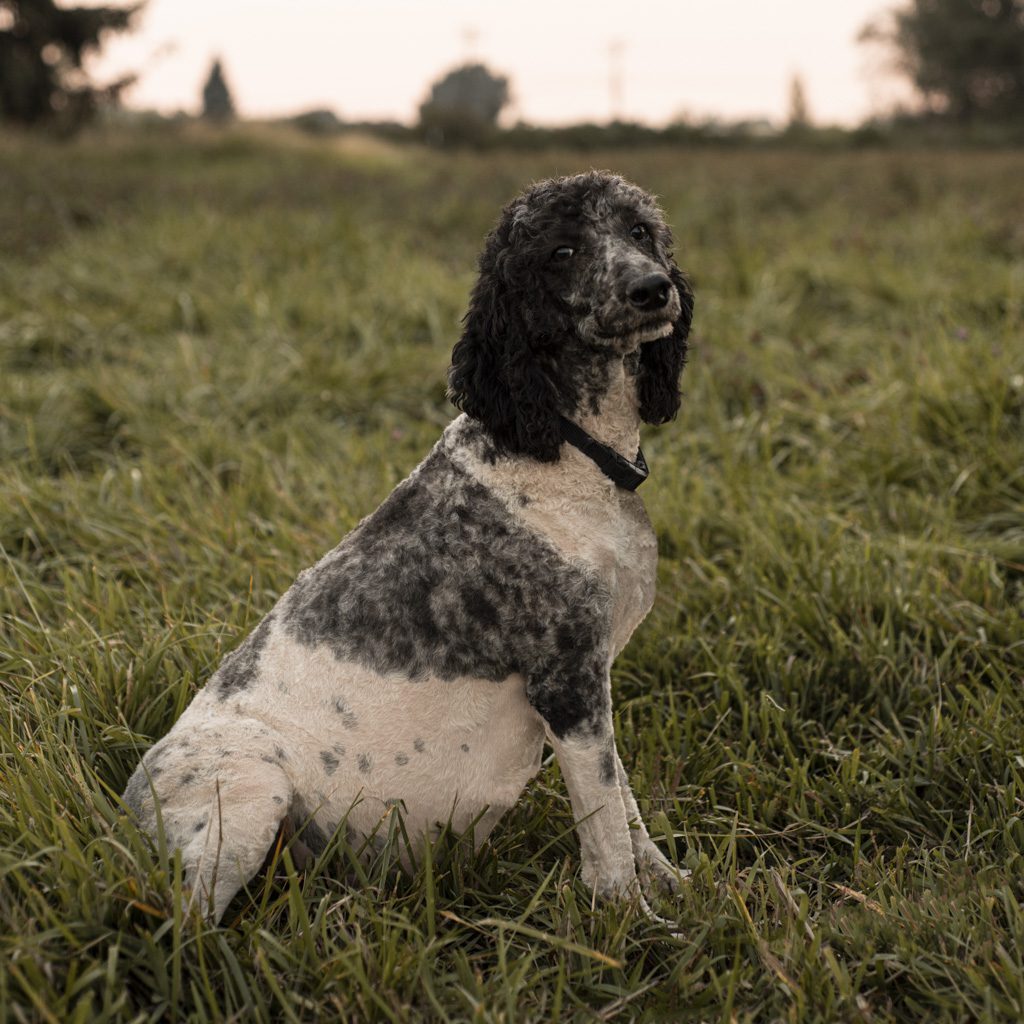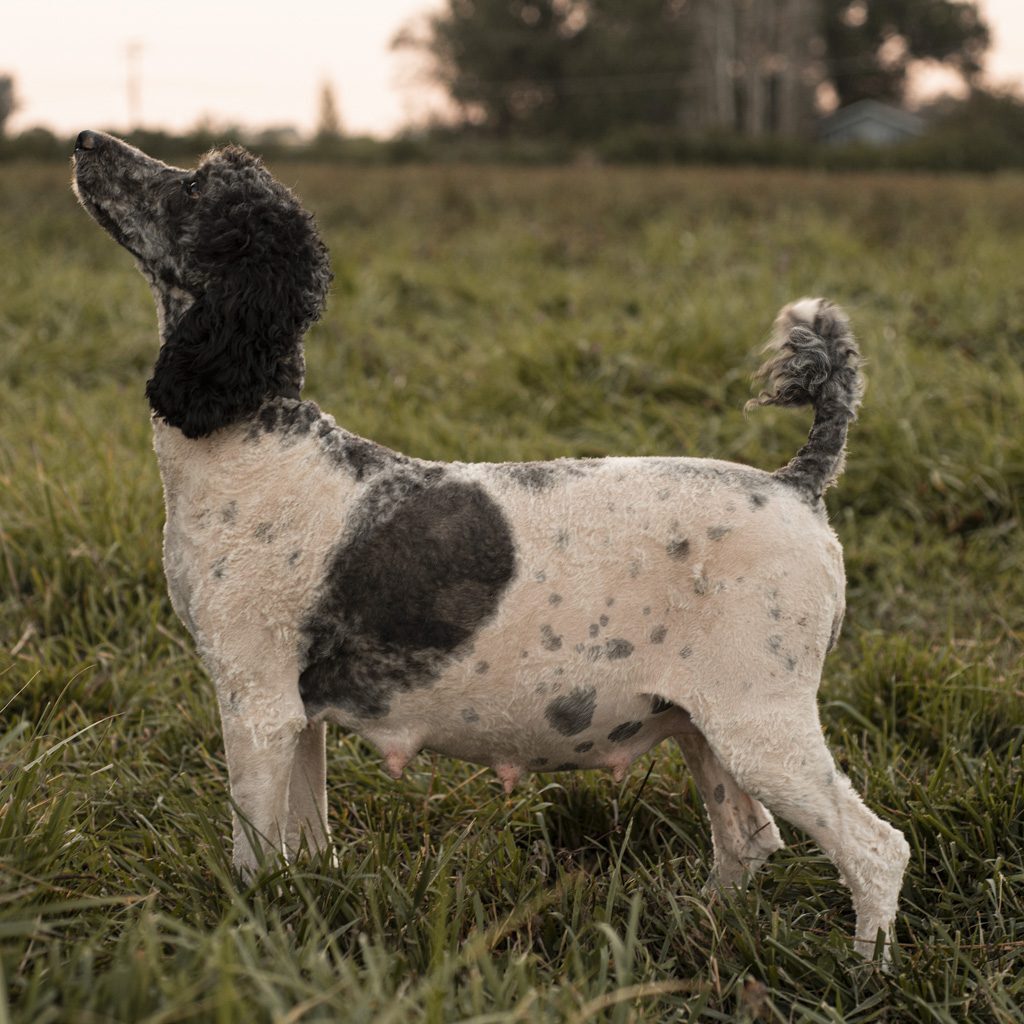 Oakley is a blue merle ASCA australian shepherd female. She is exceptionally athletic, is extremely fast on her feet and very friendly. Her fur is extremely soft and she has the most unique blue and brown star eye. She can be found cuddling for hours and loves ear scratches. She loves her babies and they tend to be just as spunky and soft as her.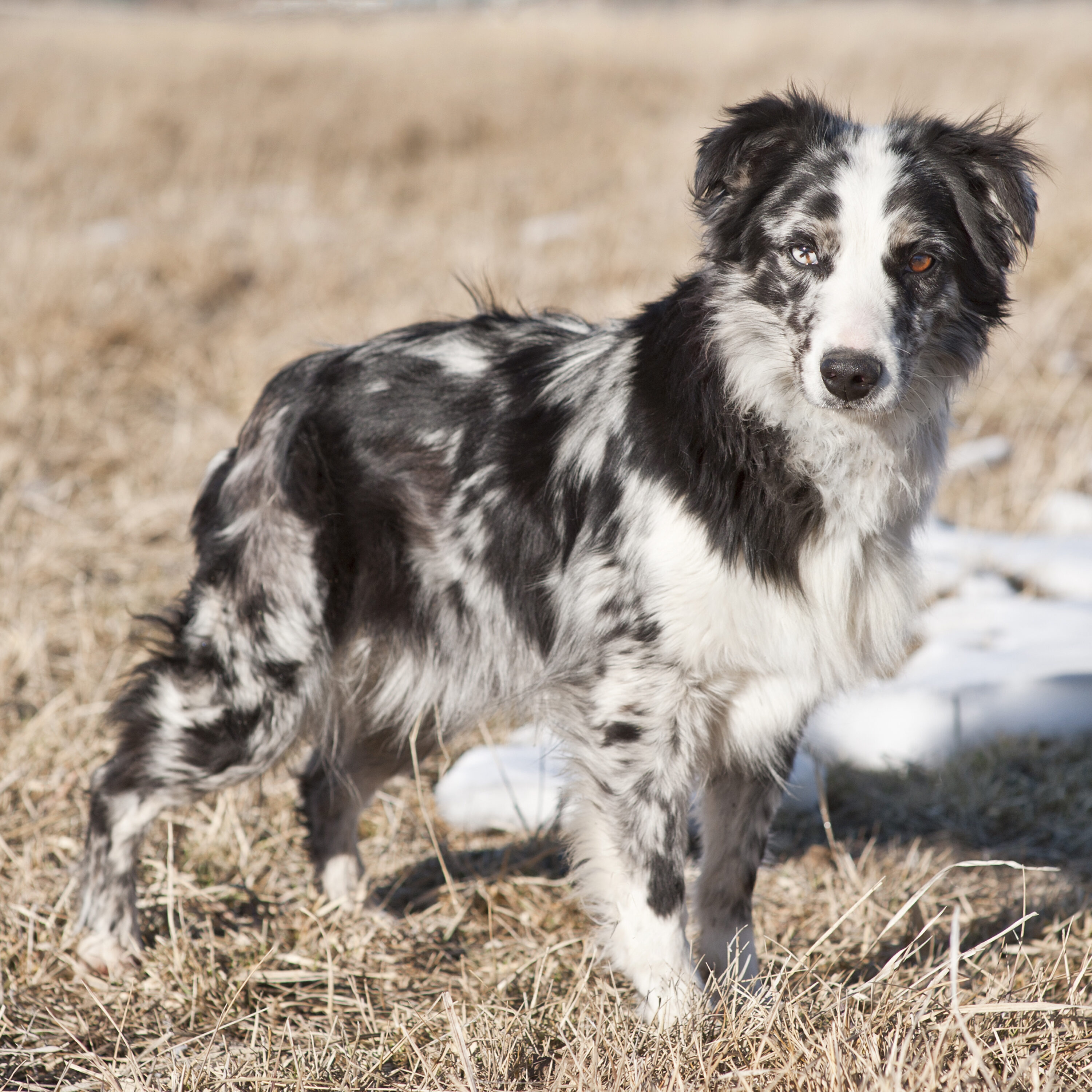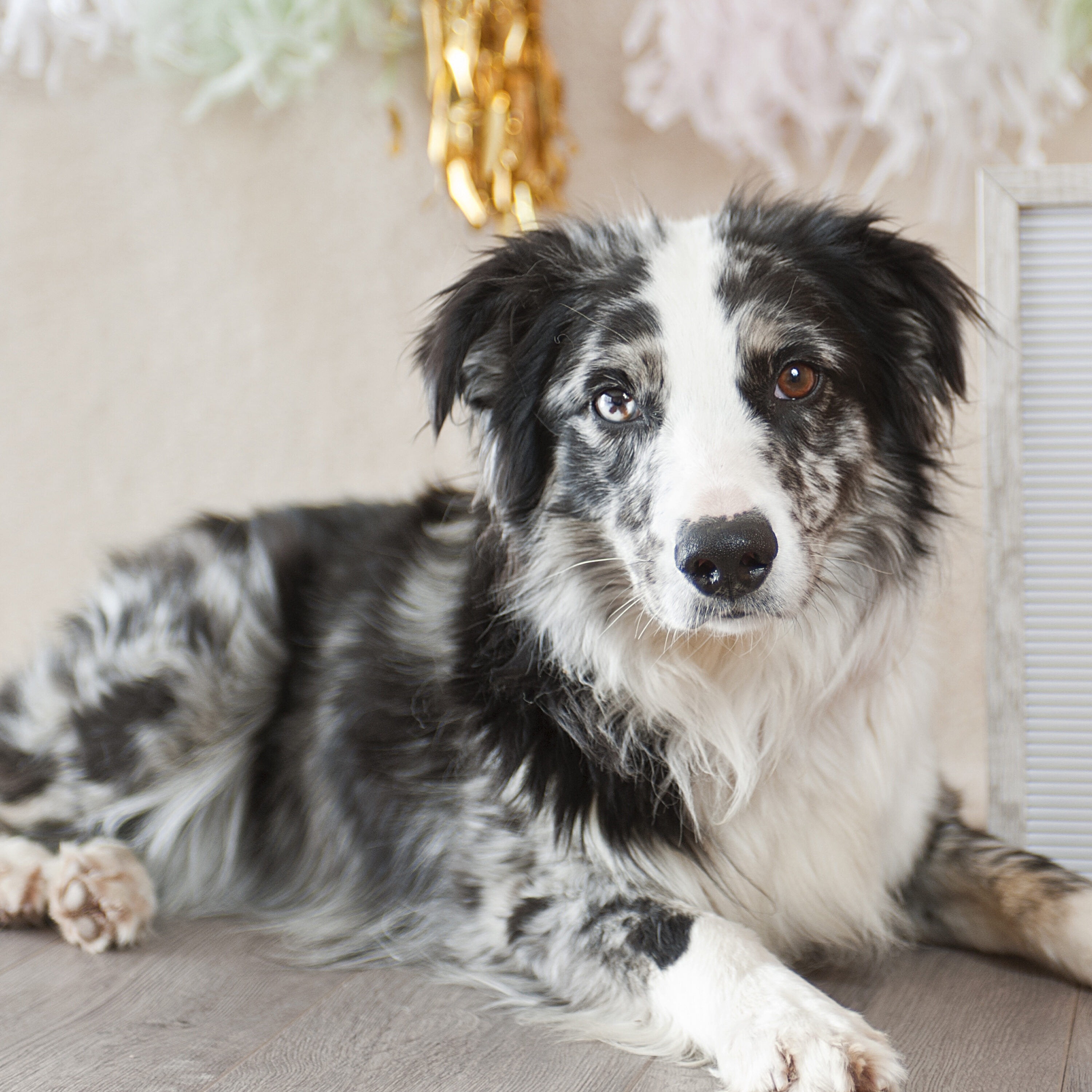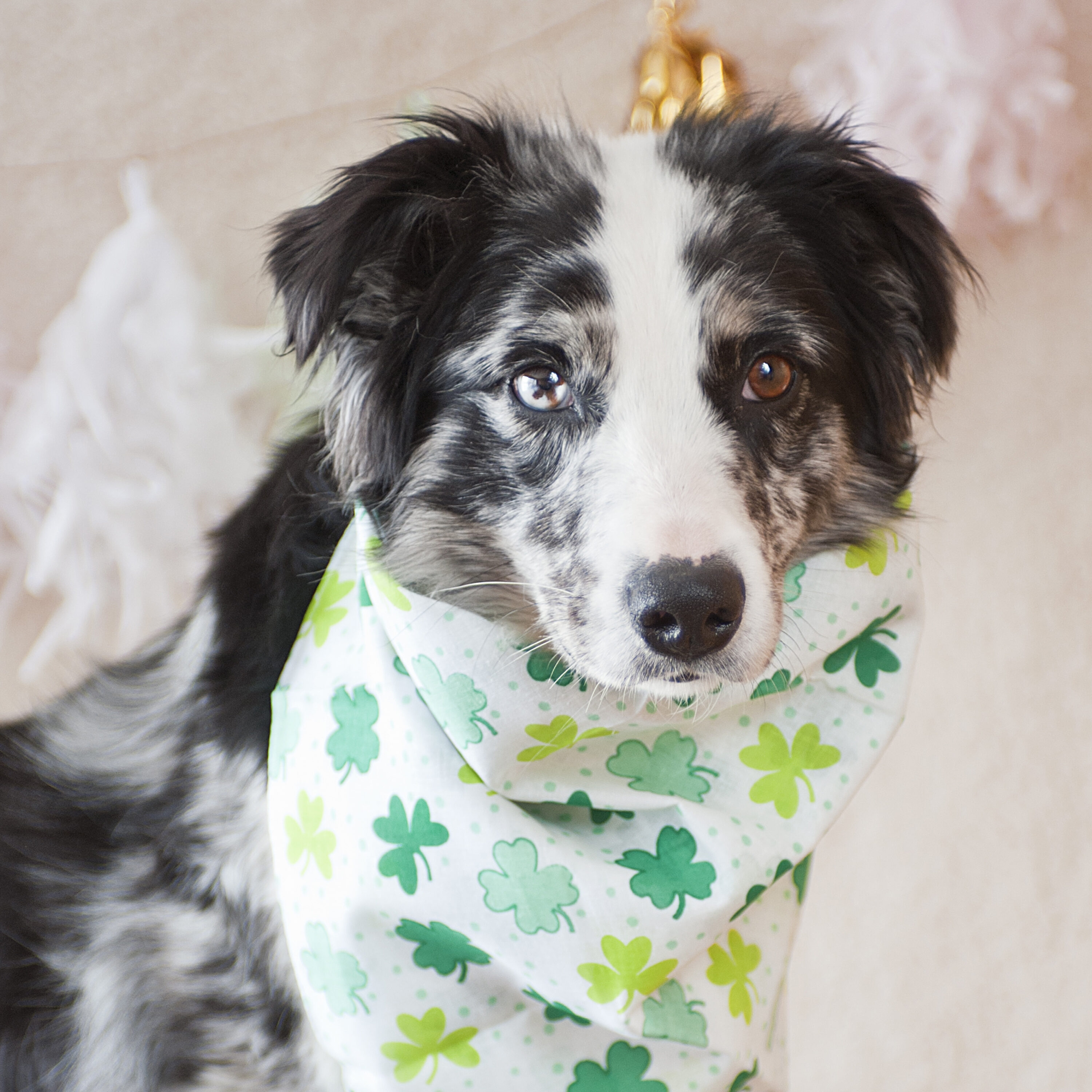 Kitty is a four year old blue merle ASCA australian shepherd female. She is the daughter of our sire Crash and Dam Oakley. She is spunky, loving and VERY smart. Out of our three merles Kitty has the most brown in her fur, and has striking blue and brown eyes.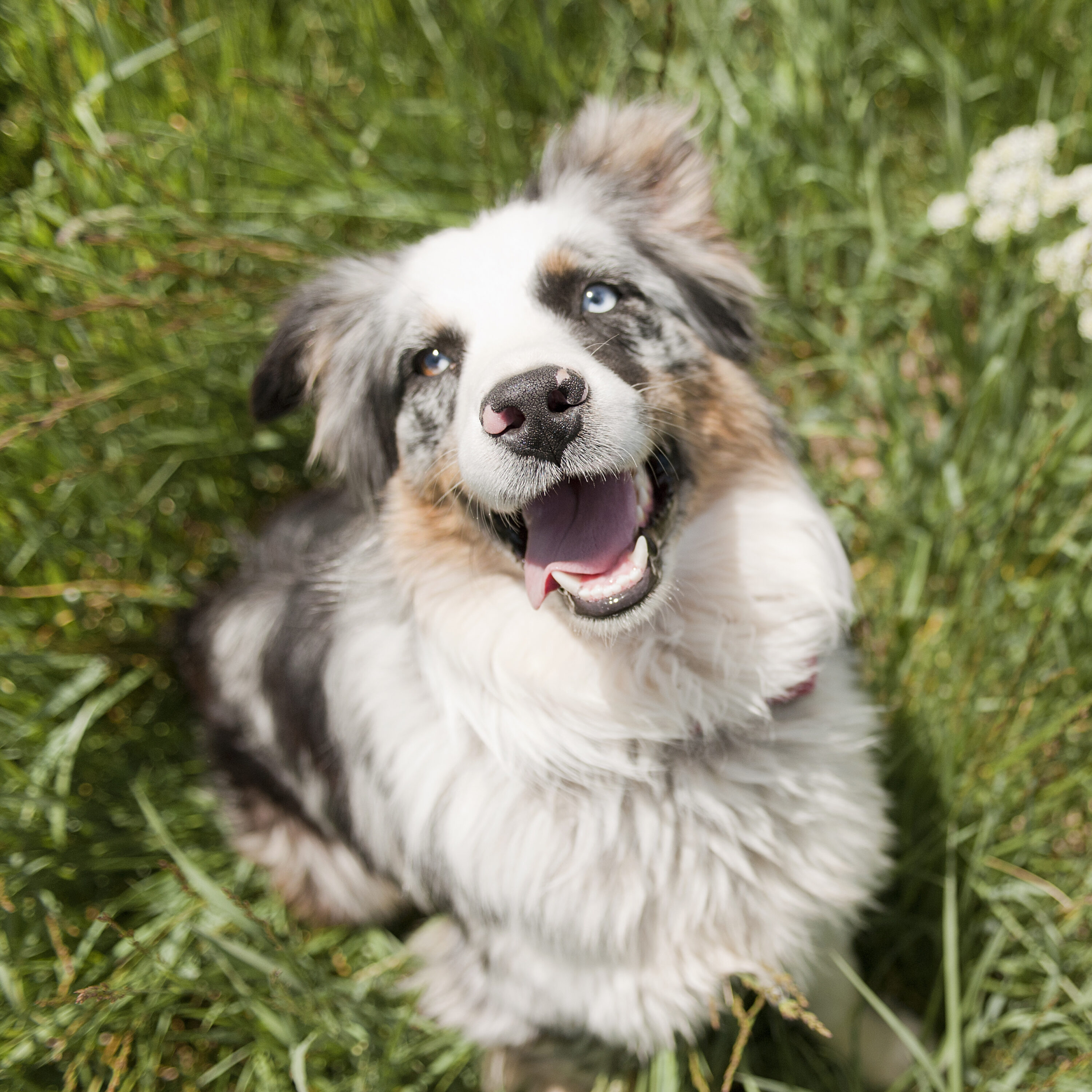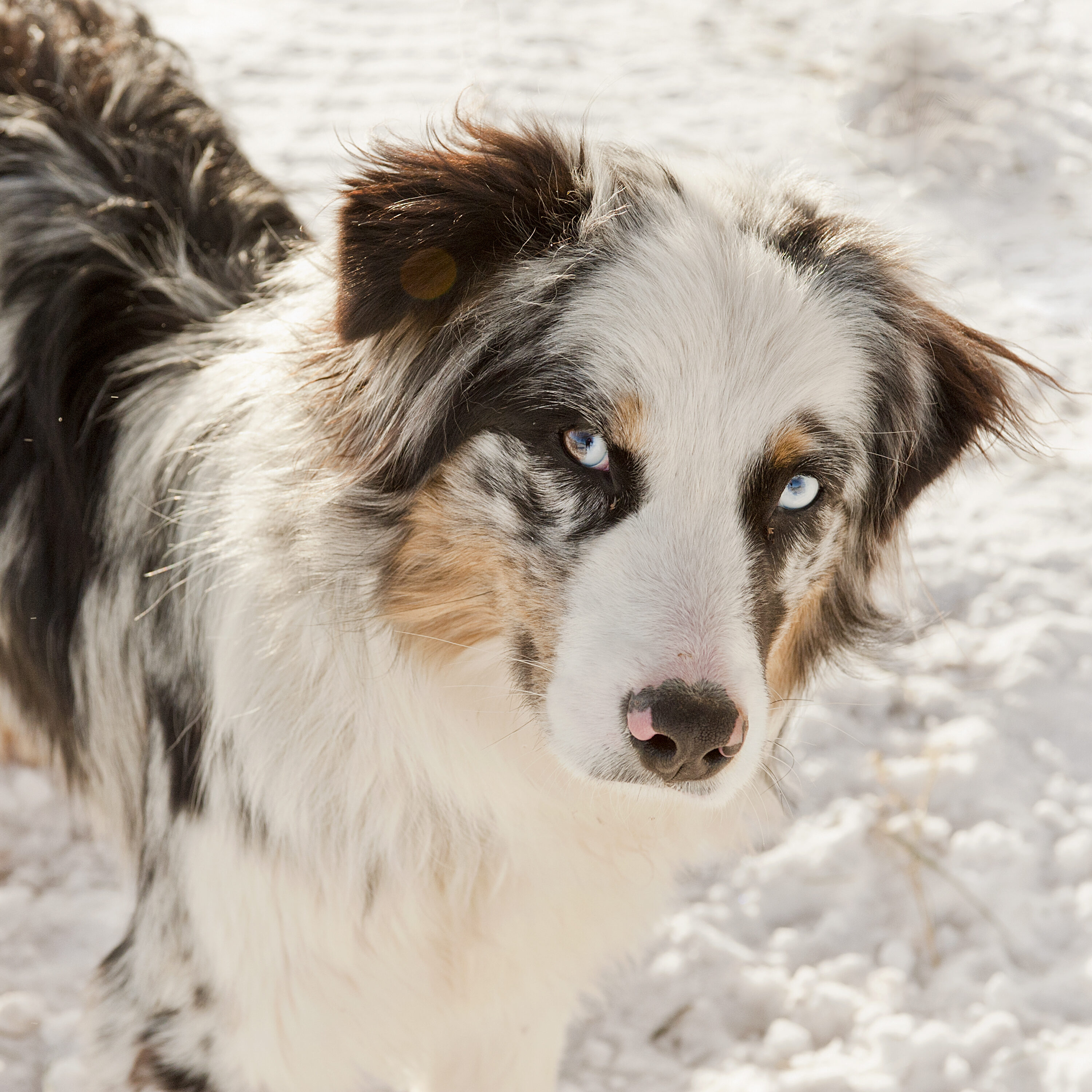 Belle Star is a registered Australian Shepherd. She is a daughter of Oakley and Crash, and a full sister to Kitty. She is almost a clone of Kitty, with similar coloring in her coat and disposition. Belle is a favorite of everyone she meets. She has a very happy, easy-going attitude, loves people and just wants to hang by your side. Her temperament and disposition are very similar to Crash, very biddable and just an outstanding girl. We are excited to watch her mature.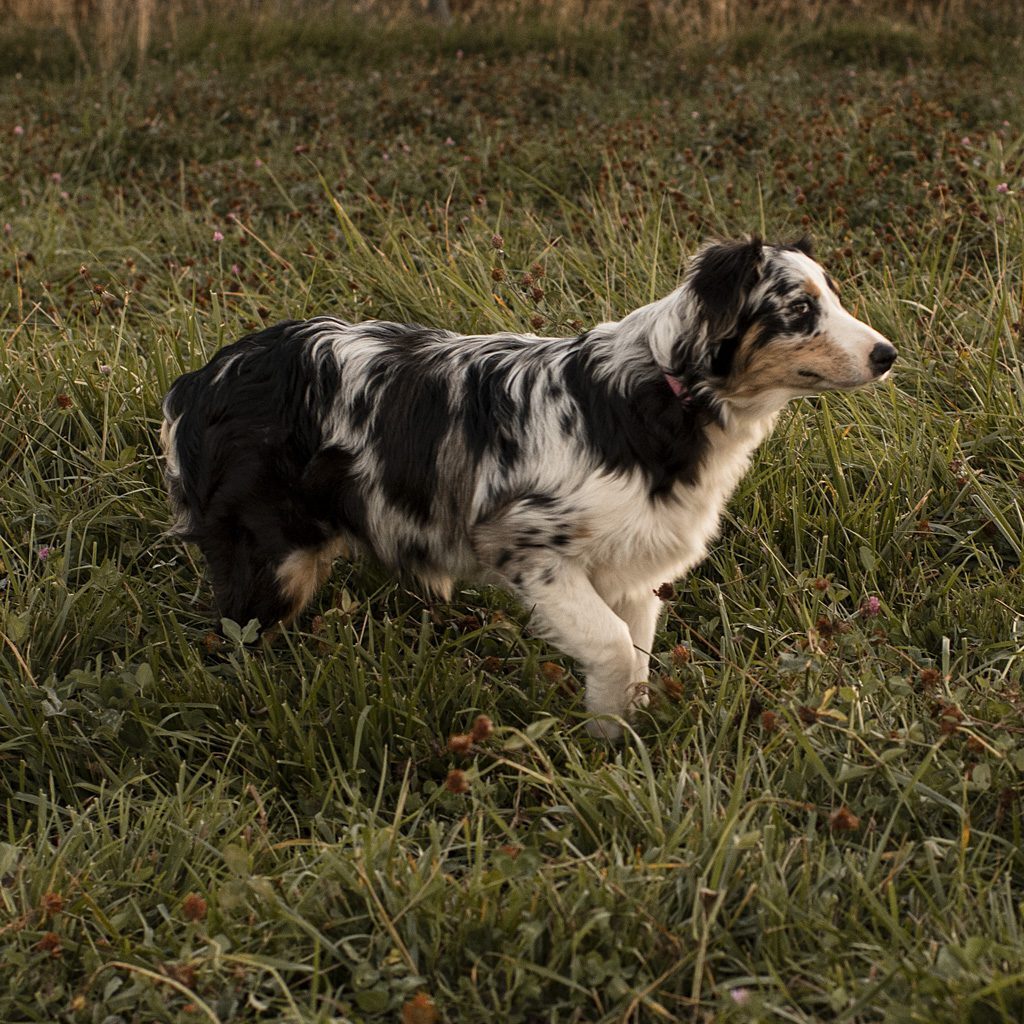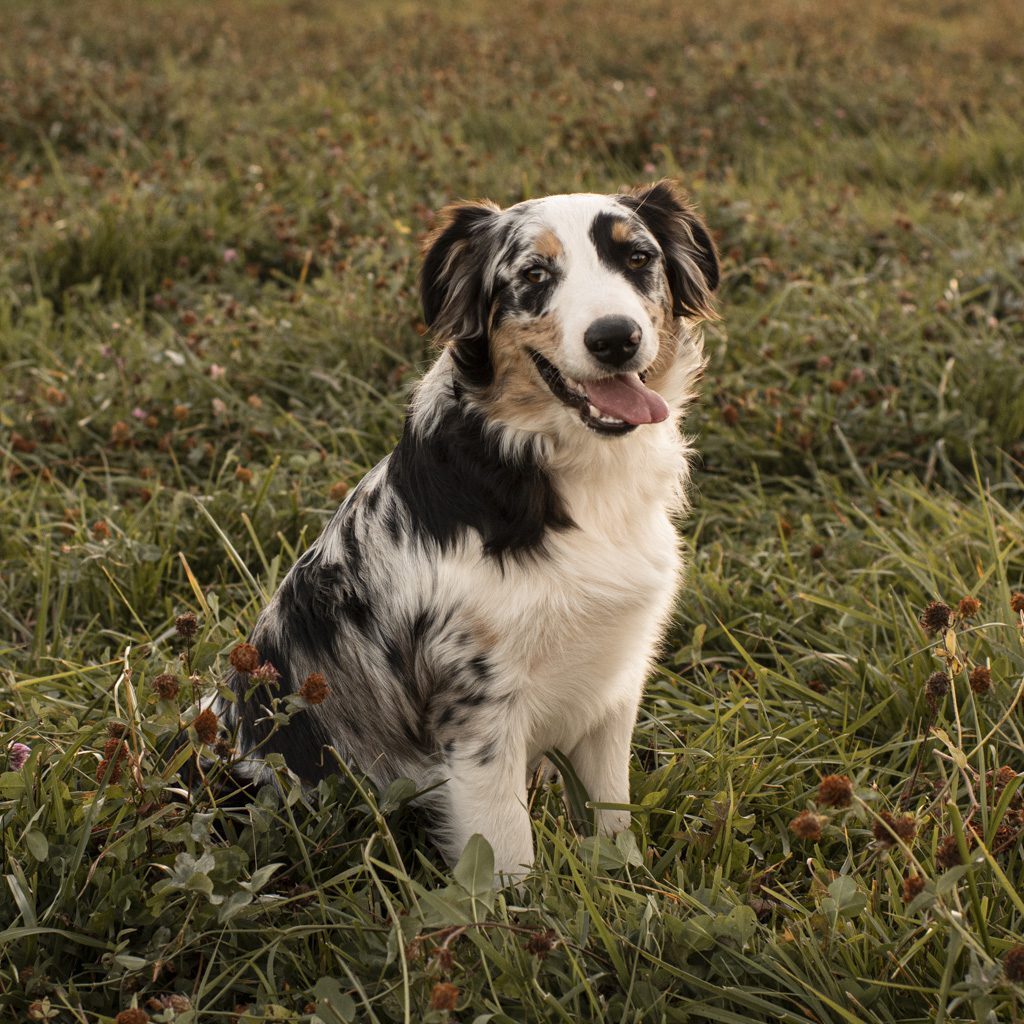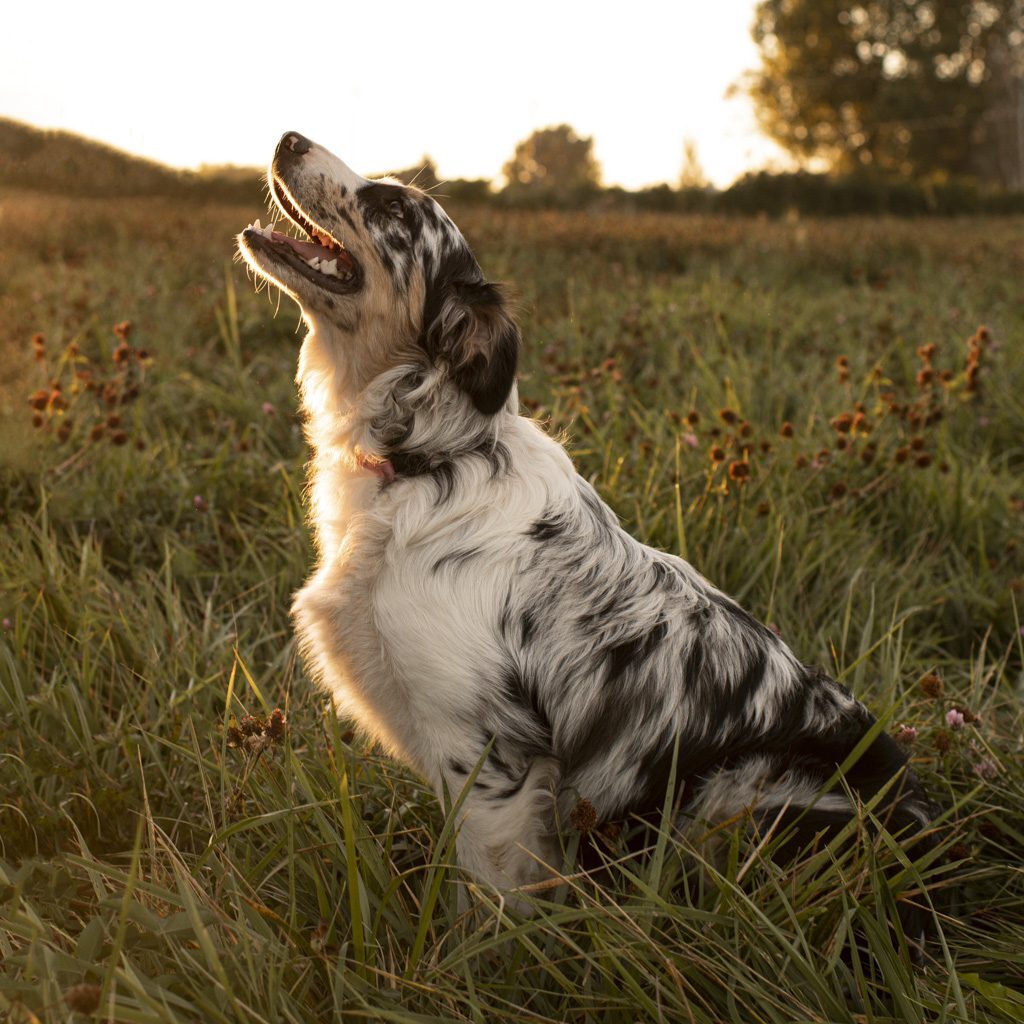 Moana is a tri color aussiedoodle female. She is the daughter of our sire Crash and dam Anna. She is kind, loving, gentle and smart. Moana can always be found snuggled up next to anyone willing for cuddles! She has lots of curls, the slightest brown eyebrows, grey legs and a white chest. She has loved playing with all of our puppies and is a great mother to her own!